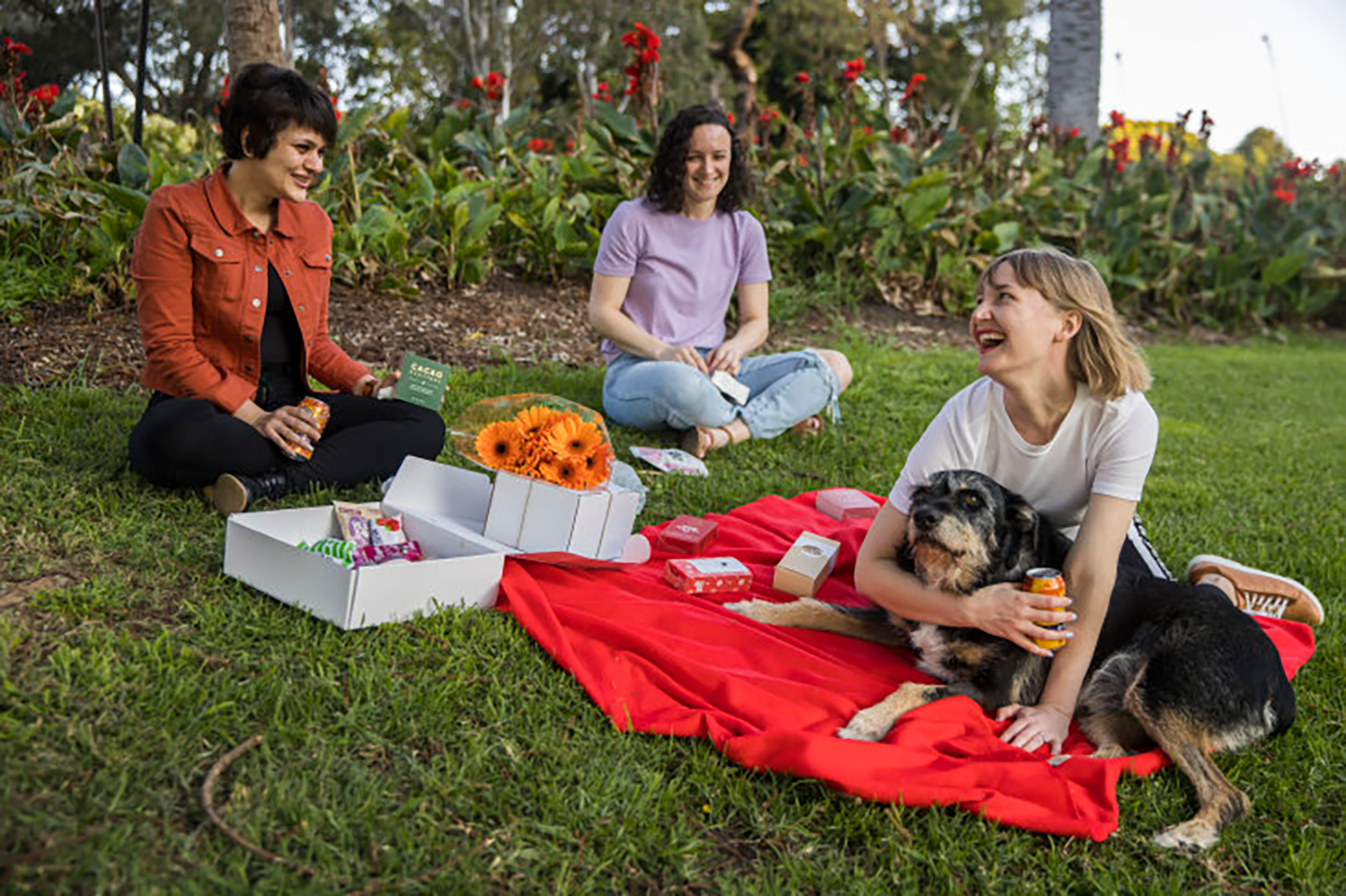 THINGS TO DO IN YOUR STUDY DOWNTIME!
It's important during your break to make sure you schedule some much-needed downtime. Your brain needs rest and relaxation and so do you!
We've compiled a list of activities to help you switch off and feel refreshed! So whether you like to head outdoors or dive into a good podcast, we have something on our list to suit!
#1. Get Moving
Daily movement and exercise are important! While the gym is closed and our usual outdoor sporting activities are currently on hold it can seem hard to get into the right active mindset. Getting physical is not only great for your mind but also your body! Whether it's a HIIT session in your backyard or the local park, getting out and about in your LGA for a walk or enjoying the beach we've done the research and found some great spots to check out in the Illawarra! You might like to check out UniActive's online class timetable and information.
Check out the following articles from On The Pulse listing awesome spots to visit in the Illawarra! If you are not from Wollongong, no worries check out what your local area has to offer and get outside to explore.
Check out these epic walking trails all located within 30 minutes of UOW's Wollongong Campus. Surrounded by dazzling coastlines and picturesque mountain views that won't disappointed!
How do you spend your study downtime? Because we hear the suns out and the surf is up!Slip Slop Slap students! Surfboards at the ready because we are talking sun, sand, and all things salty water with the best beaches and recreational spots in and around Wollongong!
#2. Read a Good Book
If you prefer your downtime to be spend a little less active getting lost in a good book is a great place to start! Studies indicate that reading is proven to help reduce stress, change your mindset, and promote relaxation. They are also really good for helping you to escape reality! So whether you want to get lost in a science fiction novel or read a biography a book is perfect for enjoying some downtime. Check out the UniShop website for some great reads.
#3. Try a Podcast
You might have already come across the wonderful world that is podcasts and yes we've talked about it before at On The Pulse! We can't recommend enough, switching off for a while and escaping reality. Podcasts exist to put you in a great mood and avoid the daily news cycle from time to time, so if you're new to podcasts check out the following article from On The Pulse to get you started!
We've searched far and wide and have a great selection of engaging and entertaining podcasts to get you started.
#4. Catching Up With Friends
Whether you're reviving those virtual zoom catch ups or heading out and about for a walk or a picnic if restrictions allow. Remember staying connected and catch up with friends is a great way to spend your study downtime and unwind during the break! It's important to take a moment to have a chat, enjoy a laugh, and share some social downtime with your friends. Be sure to follow the most up to date restrictions in your area when catching up with people in person.
#5. Set Up Your Study Space
Chances are you spend a good deal of your time studying at home! So having a good study set up is really important! Over the break you might like to take the time to close the study books and clean up!
Remember to distinguish between essential and optional study items. Some "none essential" items can often cause distractions and are better left off the list when setting up your space. Don't drown your space is clutter and mess, keeping your study area tidy and organised is crucial to optimizing your time spent studying! Throwing away old or unnecessary items, can help to clear space for what you really need! Your study spot needs to be anything but boring, personalising your study is a proven way to help motivate you to study.