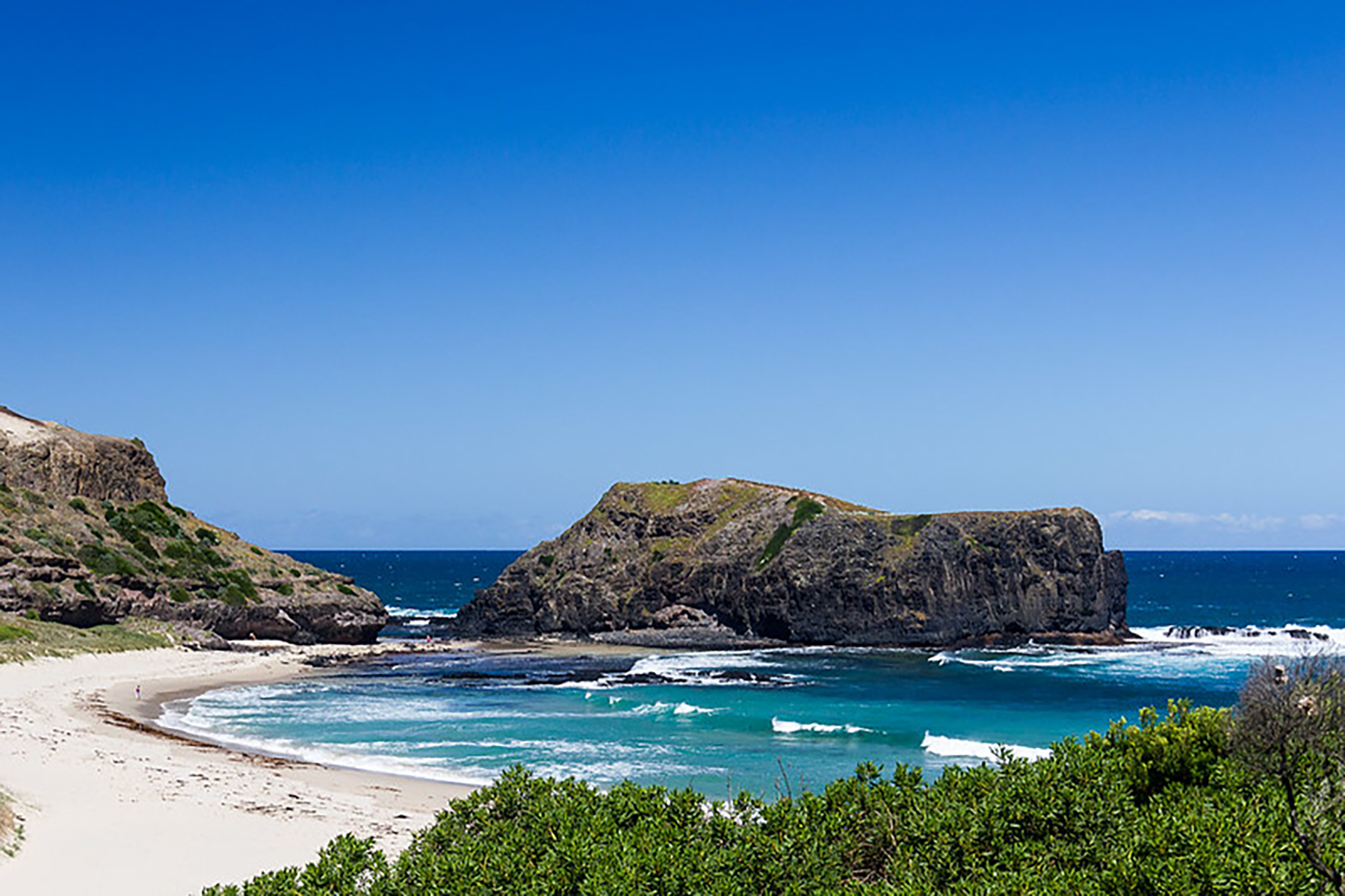 Best Kept Beach Secrets Around The Illawarra!
How do you spend your study downtime? Because we hear the suns out and the surf is up!Slip Slop Slap students! Surfboards at the ready because we are talking sun, sand, and all things salty water with the best beaches and recreational spots in and around Wollongong!
So whether you like the water or you just enjoy exploring on foot, we've done the research and have the best kept beach secrets in and around Wollongong and the Illawarra that you MUST visit in your study downtime!
Before you head out make sure you follow this check list:
Make sure you check weather and water conditions online prior to your departure. Never swim in unsafe conditions.
Check the most up to date restrictions in you LGA and be sure you are permitted to visit your chosen location during lockdown.
Make sure you have adequate sun protection, including a hat, sunscreen and sunglasses.
Pack adequate water and snacks in a secure bag.
#1. Bulli Beach
Head out to the Pacific Ocean with a visit to Bulli Beach! Located just 11 kilometres north of Wollongong with public transport access via the train or bus, you'll find 900 meters of picturesque beach backing onto large open parkland. This scenic destination is perfect for a swim followed by a picnic for lunch!
Distance from UOW: 10 Kilometres
#2. Boneyard
Well known as a tremendous snorkelling location by locals and backed by the picturesque Cathedral Rocks in the coastal town of Kiama, lies Boneyard.
This secluded pebbly beach is iconic for snorkelling and also a great spot for paddle boarding or catching a good surf break. If you'd prefer to stay out of the water Boneyard is perfect to explore on foot being close to the Cathedral Rocks and walking tracks.
Distance from UOW: 34 Kilometres
#3. Sandon Point
Soak up some fascinating history as well as the sun at the heritage listed Sandon Point. For more than 120 years the boat sheds at Sandon Point, Bulli have attracted tourists and locals. The corrugated iron and timber structures of the Sandon Point sheds are all that remain of what was once common on the northern beaches of Wollongong.
Located just a few kilometres north of Wollongong CBD the pristine Sandon Point is surrounded by bushland and proves a popular location walking, bike riding and exploring the rocks.
Distance from UOW: 12 Kilometres
#4. Bellambi Beach
Bellambi Beach is located just 7 kilometres north of the Wollongong CBD. Stretching for 2 kilometres this scenic beach is backed by nature reserve and mountain views. At low tide Bellambi beach becomes the ultimate place to explore with the formation of small pools along the rocky shoreline. Wide flat rock platforms at either end of Bellambi beach make it extremely popular and readily accessible for fishing.
Distance from UOW: 9 Kilometres
#5. Mystics Beach
Tucked away, hidden by rainforest just west of the Minnamurra river in Killalea State Park, lies Mystics Beach. This secluded beach is located just off the Minnamurra River estuary, it is often uncrowded making it the perfect place for those looking for a crowd-free location to enjoy the water.
This beautiful hidden beach is a little hard to find so if you're new to the area or haven't been before it is good to have a map handy! The scenic area of Mystics Beach stretches from the rocky headland all the way to the outcrop known as Stack Island so be sure to check it out on foot!
Distance from UOW: 34 Kilometres
#6. Elliot Lake
Papers down, we've heard its paddle boarding paradise at Elliott Lake! Located between Barrack Heights and Warilla you'll find Elliott Lake or Little Lake, and while the locals absolutely love it most tourists don't even know this piece of paradise exists. It is calm water with minimal waves so it is a perfect place to learn to surf or take out the paddle board.
Distance from UOW: 20 Kilometres
#7. Bushrangers Bay
Bushrangers Bay is a secluded aquatic reserve located within Bass Point Reserve, just south of Shellharbour Village. This hidden unspoiled gem is absolute snorkelling paradise! Protected by impressive 6 metre high cliffs and rock faces, the secluded marina reserve is hidden away accessible only by foot via a small track and stairs. This large aquatic reserve is home to an abundance of sea life, soft corals, and tropical fish.
Distance from UOW: 35 Kilometres