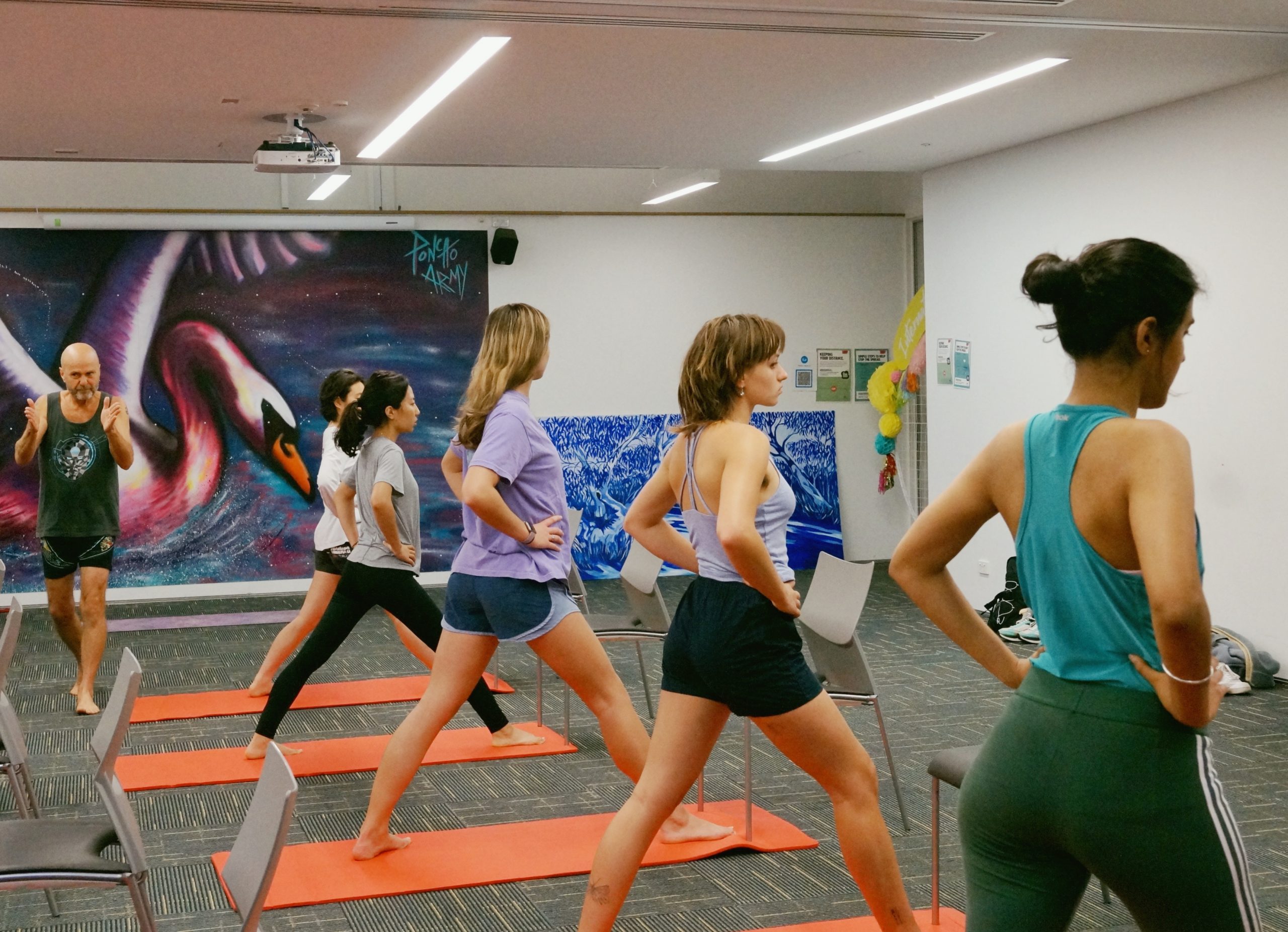 TIME TO DESTRESS!
As we move towards the busy point of the semester, the juggling act of uni, work, and socialising might start to feel a bit overwhelming. But, no fear, there's always something you can do to take a moment to destress and reset. Here's some of our top ideas for prioritising your wellbeing! 
1. Take a walk 
One thing about living in Wollongong is that we're definitely not short of beautiful walks! Whether you want to head to the coast and walk along the cycle path, or up to the escarpment to enjoy the forest, there's nothing better than taking some time to get out in the fresh air and enjoy nature. Check out this blog post for some ideas of where to explore on your next walk. 
2. Catch up with some mates 
Did you know there is a direct link between socialising and one's happiness, and mental and physical wellbeing? Take a break from your studies for a couple of hours to hang out with your mates and enjoy life outside of uni. Organise a catch up over dinner or some drinks, or why not head to the beautiful Botanic Gardens for a picnic?!
3. Come along to Wednesday Wellness sessions 
Every Wednesday, our Wellness team runs free craft and creative activities designed to help you relax and refresh! Head down to the Duck Pond Lawn from 12PM – 1:30PM to see what's on offer each week… you might go home with a new friendship bracelet, ceramic plate, or pom pom! Check out the event info HERE. 
4. Chill out in the Wellness Space 
If you're needing a break on campus, why not check out the Pulse Wellness Space upstairs in Building 11?! With comfy cushions, blankets, a nap pod, and two massage chairs, this is the perfect spot to chill out. 
5. Enjoy some exercise 
If you prefer to destress by getting your body moving, we have options for you! Every week on Tuesdays and Thursdays we have boxing lessons, soccer, and basketball ready for anyone to join. Check out more about our Play Free Sport program HERE.  For something more slow paced, why not try some yoga? On Tuesday mornings from 7:30AM, we have a free yoga class followed by free breakfast! Check out our Bend and Snack program HERE. 
What's your favourite thing to do to destress? Do you think you'll try any of our ideas? Remember, as much as uni is important, your mental, physical and emotional wellbeing should always be the priority!