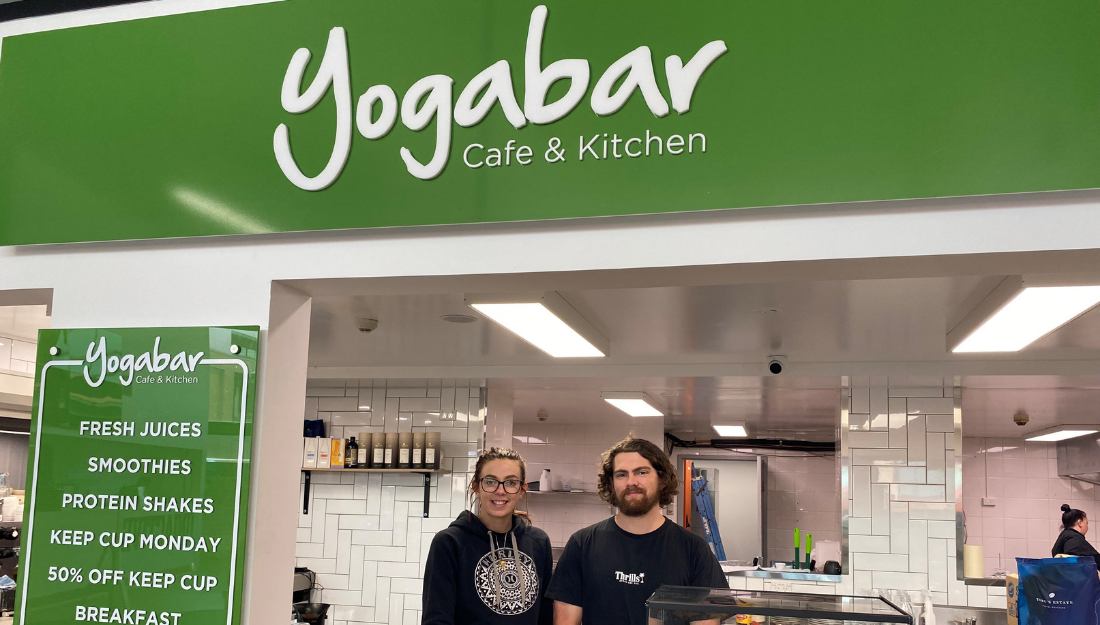 NEW CAFÉ, YOGABAR OPENS AT UNIACTIVE
We are excited to welcome Yogabar to UniActive in Building 13. Owner George, who also runs Ugly Duckling and his team are looking forward to bringing a new cafe experience to campus.
Yogabar offers a range of food and drinks options including vegan, dairy and gluten free, Toby's Estate coffee made by experienced baristas, delicious smoothies and smoothie bowls, fresh Yogabar signature salads, customisable nutritious meals as well as all day breakfast pots, raw treats, protein balls and fresh juices.
The chefs will prepare a variety of take-home meals and we know every health conscious customer also likes to enjoy a 'treat meal' every now and then so Yogabar will also serve burgers, hot chips and tasty treats
Operating hours are:
Monday to Friday 7AM to 5PM
Saturday 8AM to 3PM
Sunday 8AM to 1PM
UniLife Members get 10% off their order, just show your app when ordering.