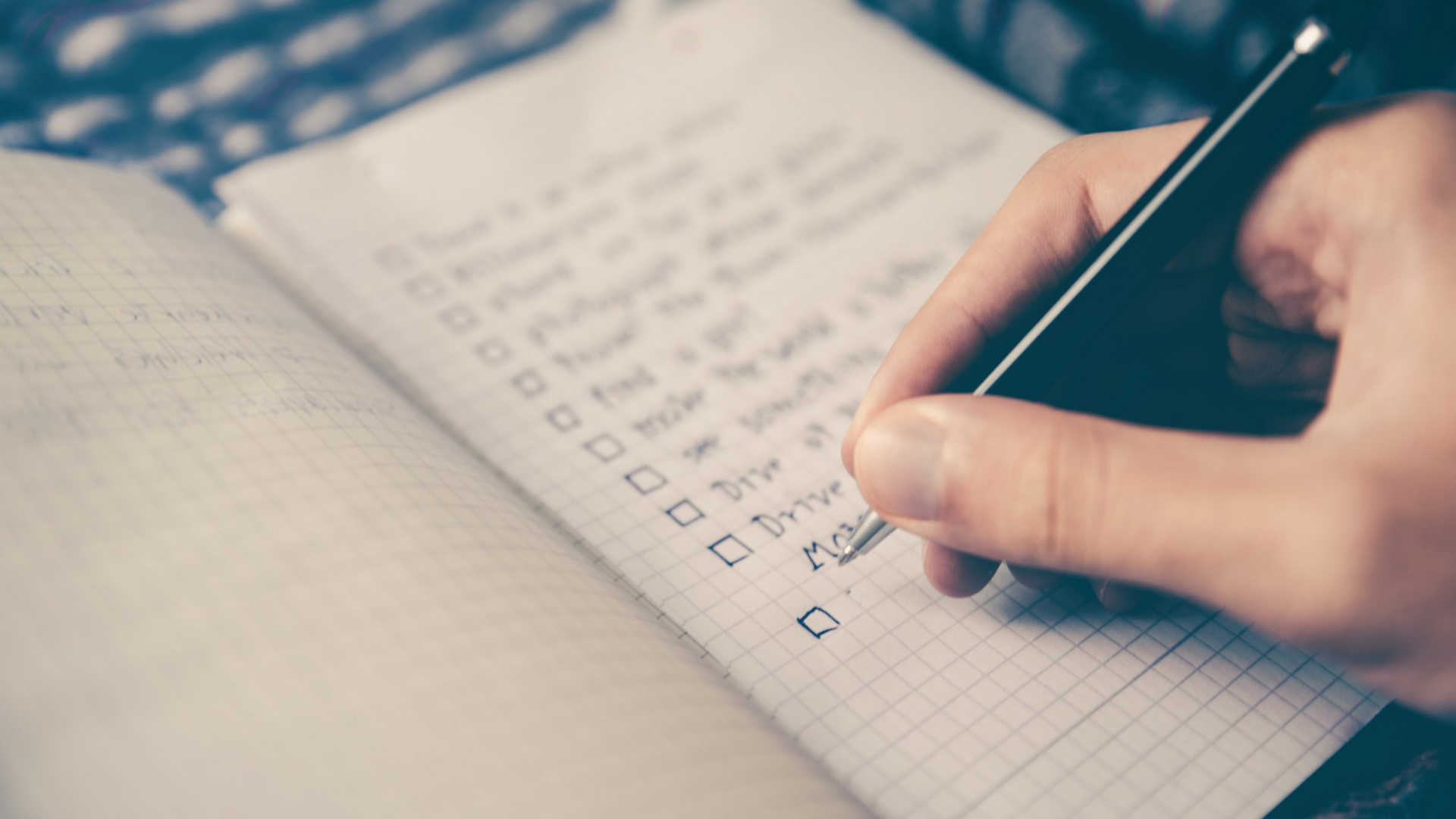 Your Essential UOW Student Checklist
The start of the academic year is finally here! For many students this signals the first year on campus whether you're a first-year student or you're returning for 2022, the return to university is a great opportunity tofind out what you can do on campus, meet new friends and reconnect with old ones!
Getting all your priorities in order for your first week on campus can often be overwhelming! So we've created a Uni essentials checklist to get you started and make sure you have all the important things ticked off!
Pre-prepare Where You Can!
Week 1 can often feel like an overwhelming blur with your first lot of classes scheduled and assessments being handed out! It is important to pre-prepare where you can.
Knowing your timetable, familiarising yourself with campus locations and grabbing a diary or session planner for important dates so you don't miss any deadlines are all simple steps you can take to make week one easier!
Pickup your Uni Textbooks!
Get your textbooks sorted early! If you haven't already, week 1 is a great time to get your textbooks sorted so you don't fall behind! You can get all your prescribed texts and course essentials at the UniShop! The UniShop is located outside building 11 next to the Campus Pharmacy. Did you know you can score a cheeky 10% off your textbooks and study essentials with a Pulse Perks membership! Click for more info!
Pack the Essential Items!
Tick the following items on your list so you arrive prepared and ready!
Student Card (otherwise, collect this from the relevant office as soon as possible)
Diary/notebooks/planner
Campus map (either a printed version or digital)
Dowload the UOW Pulse App
Get your required textbooks for your subjects that day
Stationery including pens, pencils, highlighters and folders which you can get at the UniShop!
A laptop or tablet
Essential chargers
Lunch and snacks
Money for coffee
Water bottle
Grab your Free Session Planner!
Did you know each semester UOW Pulse offers a free A3 session planner! You can grab yours at the Pulse reception window located in building 11 or you can print it yourself via the link!
Get your Free Pulse Perks Membership!
Want to save 10% on textbooks and UniShop purchases? Plus discounts on food and coffee on campus as well as score a bunch of instant credit for the UniBar UniShop and UniActive? For a limited time, UOW is thanking students for getting fully vaccinated so if you have had the jab find out how you can get a FREE Pulse Perks membership. Hurry offer ends Friday 29 April 2022. Eligibility criteria and T&Cs apply. Join Pulse Perks Now!
Checkout Pulse Events and Weekly Activities
Each week UOW Pulse plays host to a bunch of epic regular weekly activities and awesome events that you can get involved in! Pulse events are an excellent way to kick-start your year, they are also a great way to meet new people and are a very cost-effective way of socialising as most are free to participate in!
Exclusive student UOW Pulse events, including activities by Wellness, Pulse parties, campus events, giveaways and cheeky discounts can be found on our socials and via the Pulse Website!
Find the Best Places on Campus to Grab a Coffee and Snack
Where are the snacks at? Finding the best locations on campus to fuel up during semester and peak study periods are an essential part of the university experience! Did you know there are over 20+ food, retail and service providers on campus for you to indulge in great food and enjoy shopping right here on campus!
Everything you need to know about UOW's food and service providers on campus you can find on the Pulse website! You can also head over to the @uowpulse_eatshop Instagram page for exclusive access to the latest and greatest offers from your favourite food, retail and on-campus service providers.
Check out the Awesome Study Locations you Might not Know Exist!
The Wellness Space, the Student Lounge and the Duck Pond Lawn are all great places to chill out and get your study on!
The Wellness Space is located on level 1 building 11, equipped with massage chairs and lounges and sleep pods it is a great space to head with friends or by yourself for some distressing and quiet study!
The Student Lounge is located in building 11 and is the perfect spot to eat your lunch and meet up with people when preparing group assessments!
Prefer the open air? When the weather is nice outside the Duck Pond Lawn can be the perfect space to stop and enjoy some sunshine while reading lecture notes or chilling with new friend's in-between classes. the Duck Pond Lawn is opposite Building 11 adjacent to the UniBar!
Workout How You're Getting to Campus
Remember parking on campus can be full-on with limited space and everyone arriving for peak periods on campus! Pre-prepare, know the route you are going to take and make sure you give yourself plenty of time so you don't arrive late. If you are taking public transport double check your timetable so you are on time!
Ask too Many Questions!
It's okay to ask questions! Don't be afraid of asking too many, especially in your first few weeks! It can be a really overwhelming week for first-timers and returning students so don't be afraid to ask for help when you need it!
Enjoy your time on campus and make the most of the experience.