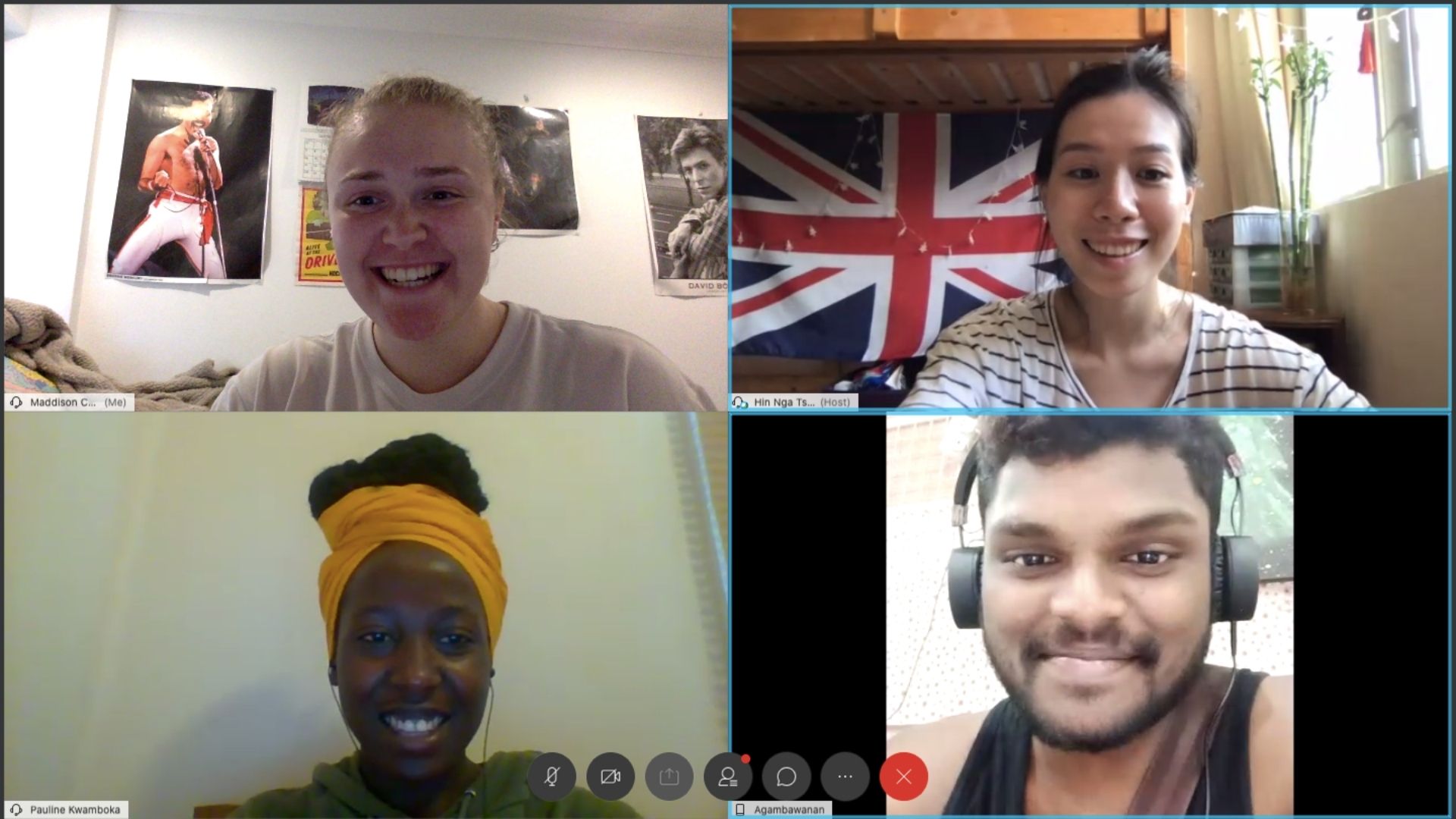 Virtual Int. Exchange Program
The impact of COVID-19 has affected how we do things, how we learn, how we meet people, and how we form friendships. Although traditional in-person student exchange programs have been paused, the team at UOW Pulse decided not to let the pandemic prevent students from experiencing what it is like to be on exchange and came up with the Virtual International Exchange Program (VIEP).
The VIEP is a collaborative project between UOW (Wollongong Campus), UOW College Hong Kong, UOW Dubai, and UOW Malaysia KDU. Through the Pulse volunteering program, students from UOW Wollongong campus were matched with peers from other campuses to form new bonds and friendships. A total of 70 students and 30 teams took part in the program and communicated with each other regularly via the platform of their choice.
The program included weekly online challenges to help learn more about each other and their culture, teaching each other words from their language, showing each other how to make mouth-watering meals, and exploring landmarks from their area.  The Virtual International Exchange Program was a great success and has now opened up opportunities to continue the program in 2021 to connect students from all over the world.