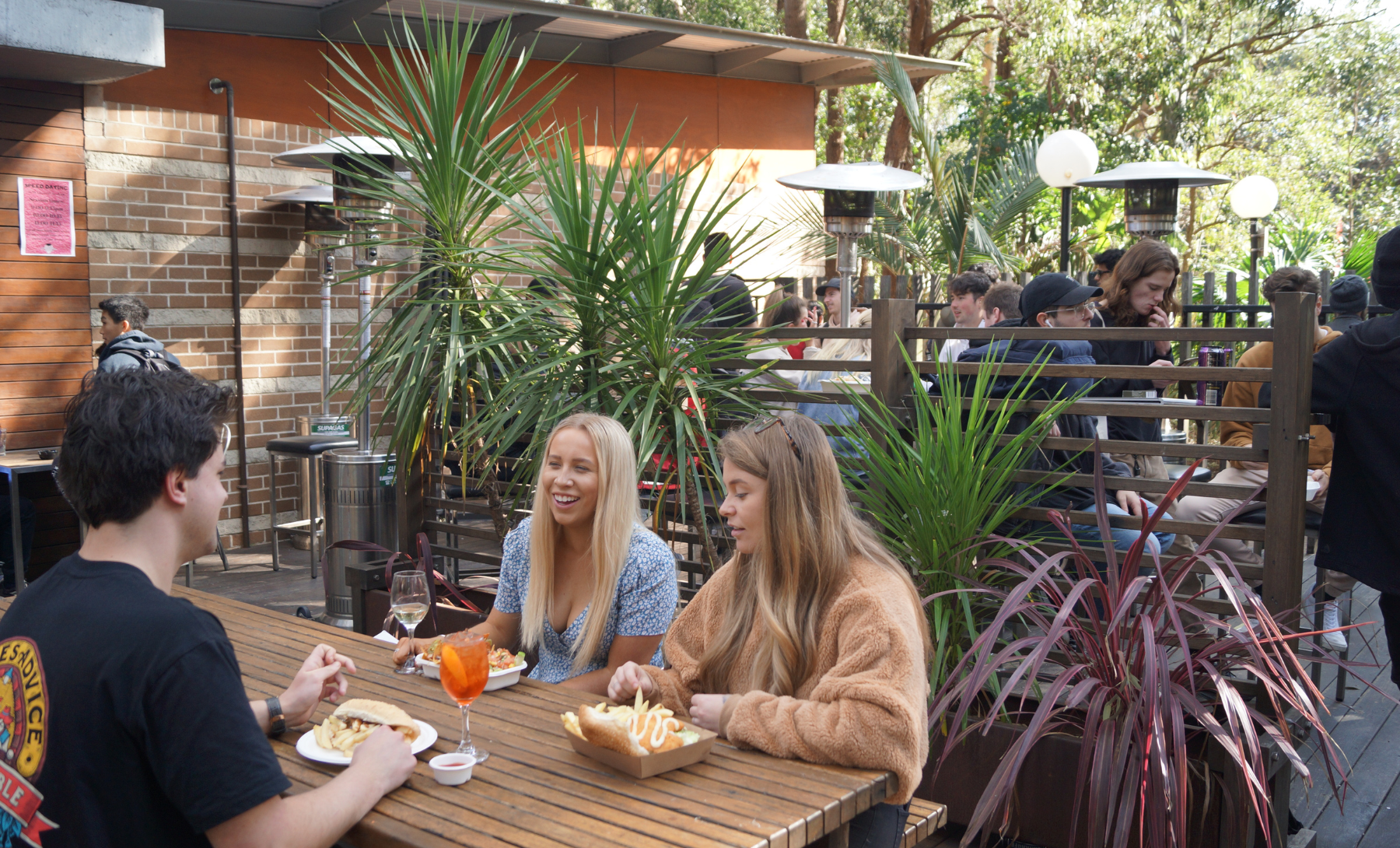 UNI ON A BUDGET
When you're living out of home for the first time, having to look after yourself can definitely weigh down on you. Sometimes it's too easy to end up torn between a night out with friends and saving your money – especially when you need to pay for rent, your phone bill and your groceries too! But don't worry, we've got you! Here's 5 tips on how to do uni on a budget, without sacrificing all the fun of uni life. 
Supermarket specials 
We all love a discount and those little savings can go a long way when you're on a tight budget! To nail your supermarket savings, find out what day your local shop start  their specials… this is when they will have the most cheap stock! If you like to shop at our IGA on campus, head down on a Wednesday to see all their new specials. 
Meal Planning 
Our second tip is to plan out your meals in advance. Rather than getting home after a long day at uni and giving in to Uber Eats, have meals or ingredients prepared and ready to go. Not only will this save you from all those exxy deliveries, buying your ingredients in bulk can save you money too. Head to the grocery store with a plan for the week and you're bound to see a difference in your bank account. 
Second hand clothing 
While sometimes all we want is a fresh fit, a shopping spree isn't the best way to save money. Luckily, we have our very own Green Connect Op Shop on campus! Finding a cheap, unique piece at the op shop always feels like such a win, and is even better when it's helping the environment too. 
Pulse Perks 
Are you a Pulse Perks member? If not, you're missing out on one of the easiest ways to get discounts on campus! Sign up for only $35 and immediately receive a $20 voucher for UniShop, UniBar, and UniActive. On top of your three instant vouchers, receive discounts at every outlet on campus. Save money on your coffees, lunches, textbooks, pharmacy items… the list goes on! 
Cheap eats & happy hours 
We all know uni is the time to make friends and enjoy your time as a student! So of course dinners, celebrations and nights out are on the agenda. So you don't end up feeling too out of pocket, take advantage of some of the cheap nights and specials around town. Most bars do an evening happy hour so have a Facebook stalk to see what you can find. Or head for dinner at UniBar or one of the local restaurants for their weekly specials, like Schnitty Thursday or Taco Tuesday.
We hope these tips help you on your way to becoming a boss at savings!