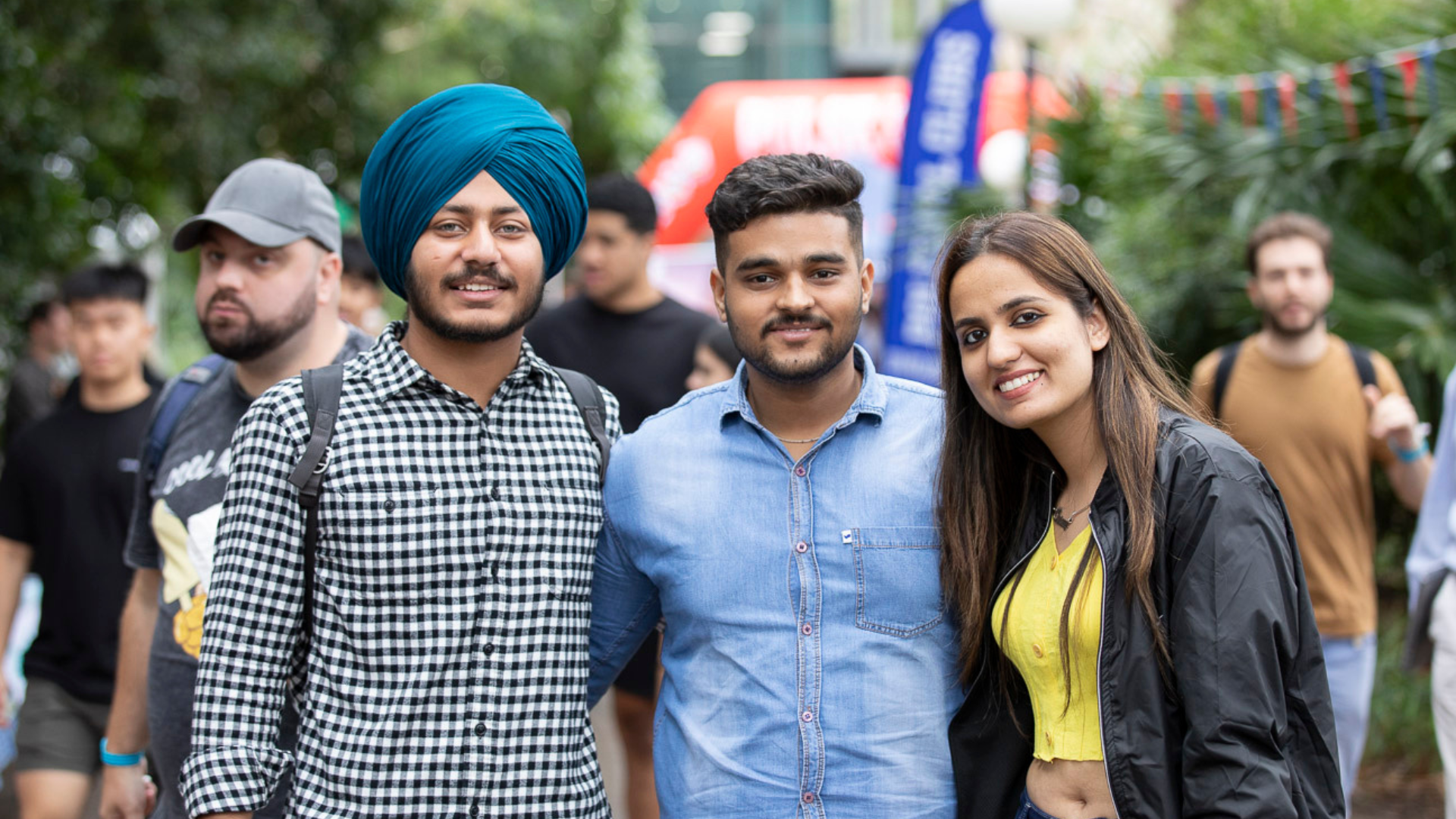 STAYING CONNECTED DURING UNI
Starting a new uni semester is always a bit of a shock to the system, especially if it's your first semester or you've come to UOW from out of the area or overseas! There's bound to be times where you feel a bit lost, both physically (yes, we know campus can be a struggle to get used to!), and emotionally, as you navigate meeting new people and settling in to a new stage of life. Sometimes it takes a little bit of extra effort to find your people at uni, here's our top tips on how to make some mates and stay connected throughout the semester!
Join subject group chats 
For most degrees and even individual subjects, a group chat will be created on Facebook Messenger. When you're struggling with an assignment or not sure if you're up to date with the latest class info, the group chats can be an easy place to ask your questions… more often than not you'll find you're not alone in what you are wondering! These group chats can also be key to any social events organised for your subject or degree.
2. Socialise with your classmates 
While it might be easy enough to chat to your classmates during your tutorials, sometimes the hardest step is taking the friendship outside of the classroom. Uni is all about putting yourself out there, so why not invite your peers to grab lunch at UniBar after your next class? Or if you want to take it a step further, organise a group to head to UniBar's Drag Queen Bingo or Weekly Trivia. Having an activity to do together is a great way to make sure your group stays connected.
3. Get involved – join a club or become a volunteer!
If you're looking for a different way to meet new people, why not join a club or become a volunteer! This is a great way to meet people with similar interests, and get some extracurricular experience at the same time. To learn more, check out the UOW Pulse website.
4. Reach out to friends and family
If you've moved away from home for uni, it can definitely be challenging at times being separated from your friends and family from back home. But always remember they're only a call away! Schedule in regular catch ups to keep in touch with these loved ones even while you're away at uni.
5. Make the most of the events on campus
On any given day on campus, there's likely to be some sort of sporting event, maybe some free food being handed out, or an opportunity to meet new people. We love events! Heading to these events is a great way to meet more of your uni peers and make your uni experience about more than just studying. This week in particular is Connect Week at UOW, so check out all the events on offer HERE. 
With these tips, we reckon your uni experience will be feeling like a 2000s college movie in no time! Keep up to date with UOW Pulse's events and activities for more opportunities to stay connected throughout the semester.