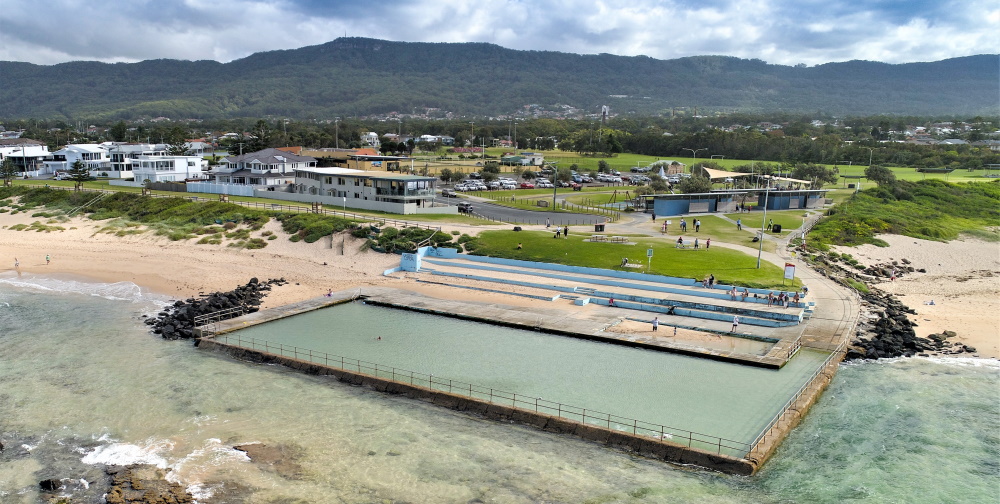 Rock Pools to Visit Around Wollongong!
Did you know that Australia is home to more swimming pools per capita than any other nation in the world? Within the Illawarra you'll find crystal clear, sandy bottomed swimming sanctuary's in almost every suburb along the South Coast.
Wollongong itself is home to some of the most iconic salt water swimming spots around and as the weather starts to warm up we thought it's time to  visit one the glorious Illawarra Rock Pools below!
Coalcliff Rock Pool
Located around 20 kilometres north of Wollongong is the coastal town of Coalcliff. Secluded and beautifully situated within the sprawling rock line adjoining to Coalcliff beach you'll fine Coalcliff Rock Pool. This stunning ocean pool is a just a short 20-minute walk from Stanwell Park Beach Cottage. Coalcliff Rock Pool is smaller than most other ocean pools you'll find along the south coast, and the perfect scenic location to stop for a swim and admire Sea Cliff Bridge from below.
Austinmer Rock Pool
The southern end of Austinmer beach is home to not one but two rock pools that lay beside each other near Austinmer Beach. The two pools are popular with the locals all year round, overlooked by the historic pavilion with sweeping views of Austinmer Beach. One pool is slightly longer than the other making it perfect for swimming laps. Or if you are just looking to take a quick dip and cool off.
Bulli Rock Pool
At the Northern end of the iconic Bulli Beach you will find Bulli's rock pool. Facing to the west this pool is perfectly built for swimming laps. It also has a shallow connecting pool perfect for kids or a nice dip if you prefer to stay out of the deeper water. 
Coledale Rock Pool
Secluded and tucked away at the southern end of Coledale beach you will find Coledale rock pool. This well-hidden, sandy bottomed ocean pool isn't too deep and has an adjoining shallow pool and the most amazing views of the Illawarra escapement.
Woonona Rock Pool
Woonona rock pool lies on the headland separating Woonona and Bulli beaches. The pool itself is 50 metres long and equip with diving blocks making it the perfect location for swimming laps. If you are more interested in just having a splash there is a shallow pool connected that is perfect for a nice dip on a hot day.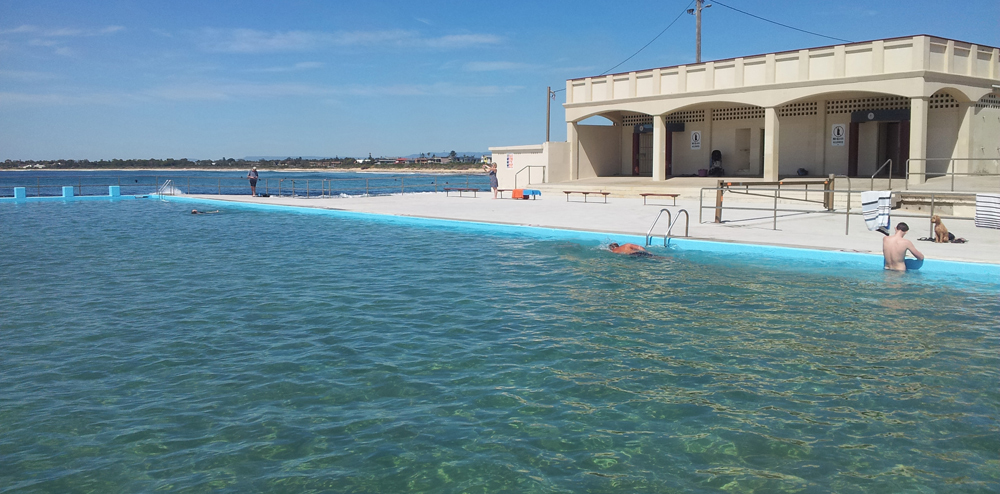 Wombarra Rock Pool
Located at the southern end of Wombarra beach, with scenic views of the picturesque Illawarra escarpment to the north, overlooked by rows of beautiful Norfolk Pines lay Wombarra rock pools. Built on a on a wide rock platform the main pool also has a shallow pool attached.
Towradgi Rock Pool
With sweeping views of the north and south, on the rocky outer crop that separates Towradgi and Corrimal beaches lies Towradgi's very own crystal clear ocean pool. This scenic rock pool is met by loads of wave action so it is best to be cautious on windy days and especially at high tide.
Wollongong Nun's Baths
Situated at the bottom of Flagstaff Hill, known now as the Nun baths this former chain of women's only baths is considered to be one of the first ocean pools in New South Wales. Established in the 1830s for the upper class ladies this iconic piece of ocean history is now enjoyed by locals daily. Whether you're stopping by to do some laps or just taking a dip, the Nun's Baths are really worth a visit.
Bellambi Rock Pool
Offering breath taking views of the northern ends of the Illawarra escarpment, Bellambi rock pool is the great location to stop by for a quick swim. Located just meters from the bike path it is a great spot for families or a picnic in the adjoining park area.