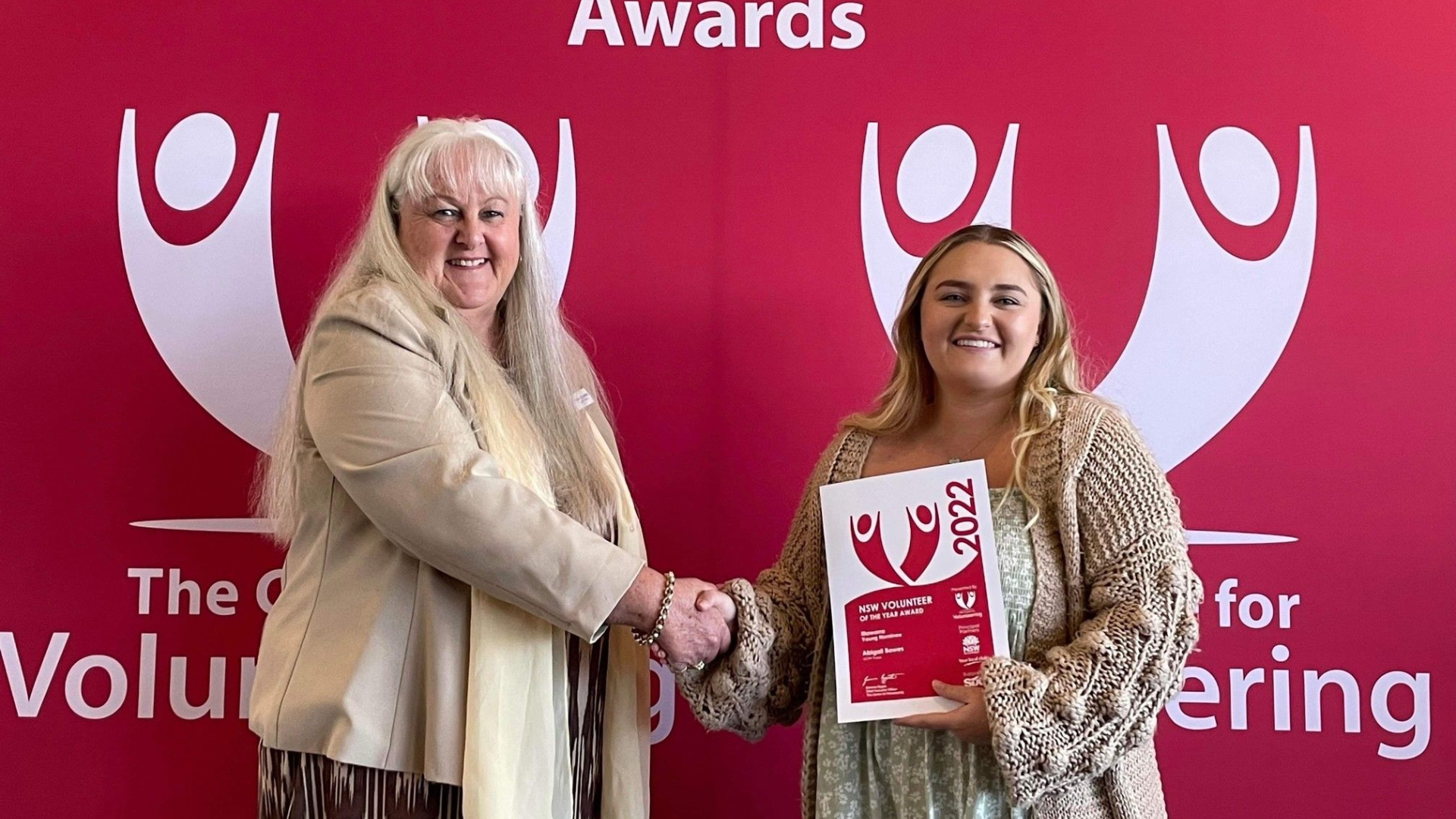 Pulse Volunteer awarded NSW Young Volunteer of the Year.
Yesterday The Centre for Volunteering applauded the amazing tales of volunteers in the Illawarra over the past 12 months at the 2022 NSW Volunteer of the Year Awards. We are proud to announce that our very special Pulse Volunteer Abigail Bowes was awarded the Young Volunteer of the Year.
Abigail has been giving her time as a Pulse Volunteer for the past four years – and she has continued that selfless effort in 2022 even after completing her university studies. Abby has volunteered almost 650 hours and has been a valuable part of our Pulse Volunteer team, volunteering across a variety of different programs and events such as 'Play Free Sport', 'Game On', maintenance of the Campus Garden, Weekly Trivia at the UniBar as well as a majority of our other events such as Australia's Biggest Morning Tea, O-Week and Oktoberfest.
Regional finalists for the awards are announced at 25 ceremonies throughout NSW and are invited to the Gala State Ceremony for the announcement of the 2022 NSW Volunteer of the Year.
Congratulations to Abigail and all other nominees on your commitment and passion.