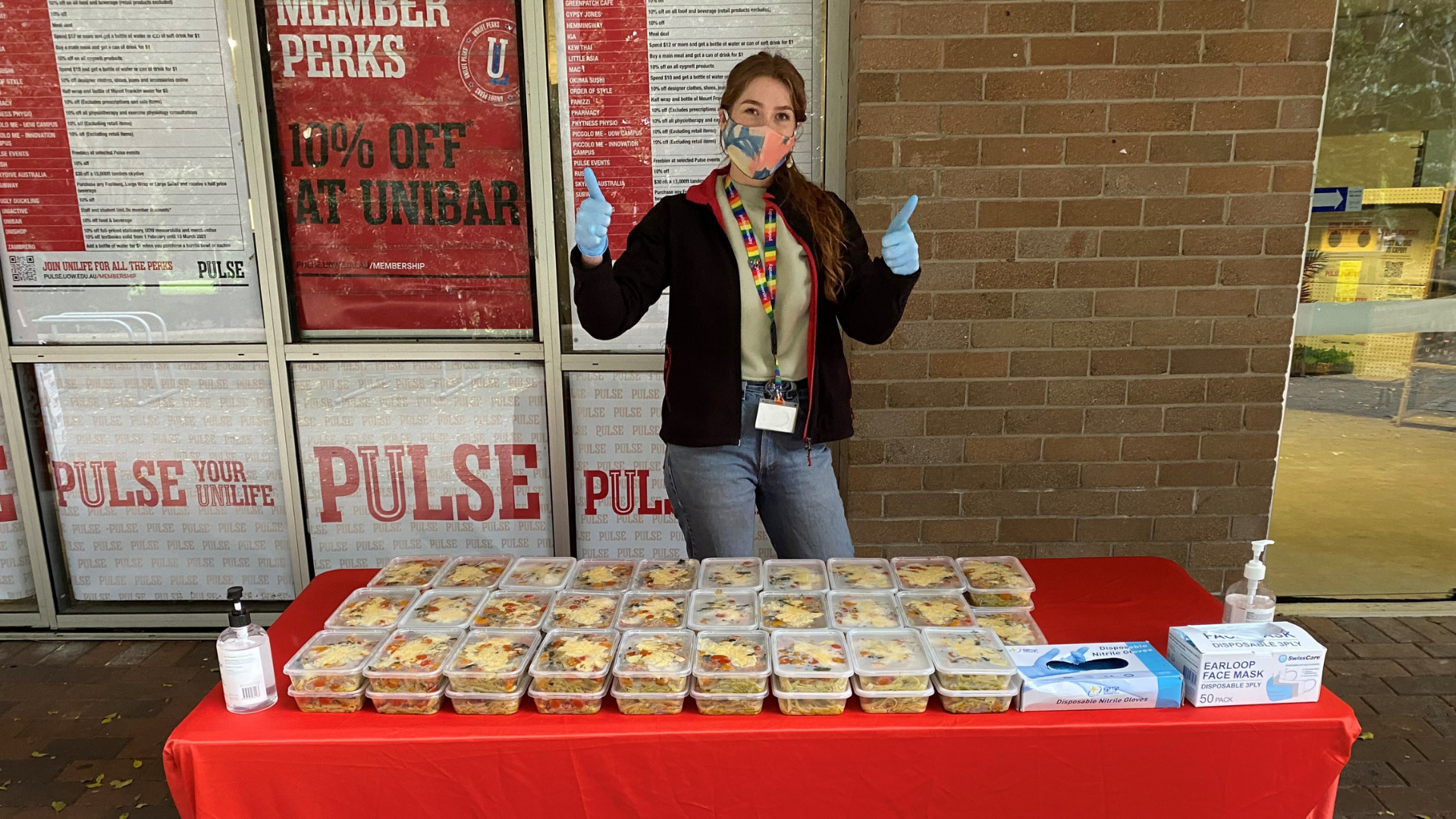 Free hot meals for students during lockdown
Students are at the heart of everything we do at Pulse and we know that some of our students are doing it tough during this challenging lockdown period! To help students out who may have lost work, are feeling isolated or maybe just needing a hearty meal, on Wednesday our Chefs prepared fresh ready-to-eat meals for UOW students to enjoy!
With a kitchen full of fresh produce and the Pulse Pantry still operating to support students, we wanted to show our support and give as many students as possible a meal to take home and fill up on to reduce some stress and give them a smile!
Over 65 students enjoyed a serving of fresh ready-to-eat Tomato, Pumpkin, Spinach & Pesto Pasta, and everyone was very grateful to the team.
A huge thanks to our Aspire Catering Team who have generously donated these meals.