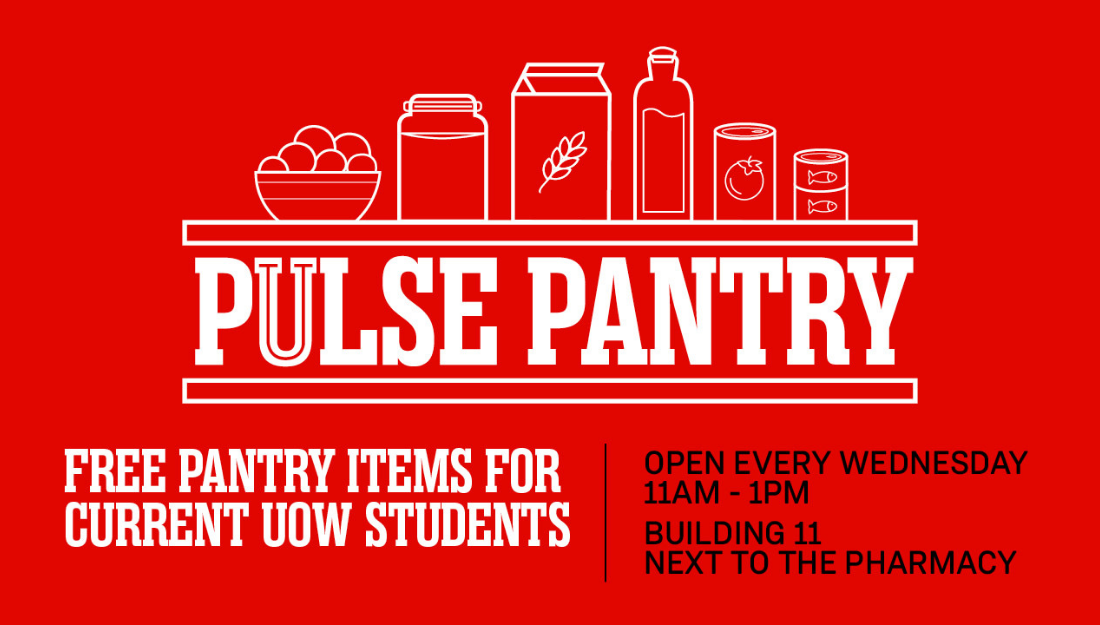 Pulse Pantry
After an overwhelming response to the pantry packs in 2020 to support students during the COVID-19 pandemic, UOW Pulse is excited to announce a new initiative to continue to support UOW students. The Pulse Pantry will open next week, offering UOW students pantry items every week.
The Pulse Pantry has been established to:
– Assist students facing hardship
– Provide a last-minute meal to students
– Continue to support international students
– Help support students wellbeing by reducing financial stress related to food and/or groceries
Pulse Pantry has been established with the support of IGA and the Pulse Community Garden. All food and sanitary items have been purchased from IGA, while the Pulse Community Garden will donate some of their fresh produce from the garden on campus.
The pantry will have a shopping style layout, in that all stock will be available on shelves to 'grab & go' whilst also allowing students the ease of viewing what is available. Working on a points-based system, students will receive 10 points weekly.
The pantry will be run by Pulse staff, with the assistance of Pulse Volunteers who will be recognised for their contributions through UOWx hours. The Pantry will be open every Wednesday from 11.00AM – 1PM for all current UOW students.