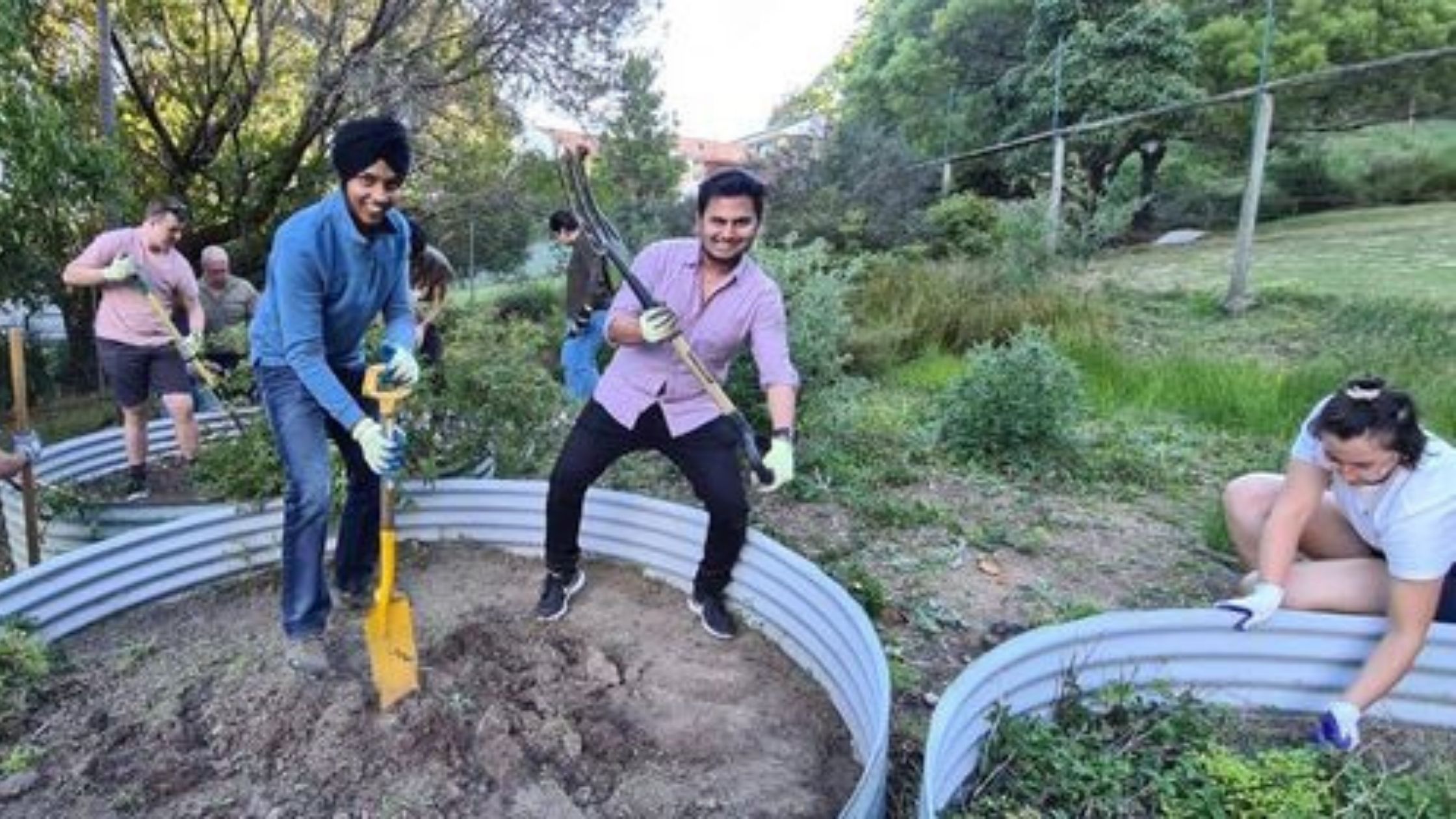 Pulse Community Garden
After a long period of Isolation due to COVID-19, a call was made to create a space to re-connect staff and students to the land, community and art. A community garden provides the perfect platform to blend all three. A previously used space just outside the UOW Wollongong campus was as the perfect location to start a community garden, with fences, pre excavated swales and plenty of sun, the site is undoubtedly the perfect location to kick off the new UniClub. The Community Gardening, Cooking and Arts Club aims to create and maintain the Pulse Community Garden, as well as growing, cooking, and sharing of food in environmentally sensitive, artistic, and fun ways that nurture social environments.
The garden will hopefully promote health, gardening, food preparation, cooking and artistic skill development of members. Many of the current members are international students who have felt the strain of isolation that COVID-19 has brought with it. The garden will bring together domestic and international students, Pulse and UOW staff and the wider community. Members of the garden are encouraged to share art, new ideas and skills with other club members, to generate a thriving community feel.
The group is currently in the process of preparing the space for planting and working bees occur every Tuesday and Saturday from 4:00 PM – 6:00 PM (COVID restrictions apply) any staff or students who are interested in getting involved can register via the following link- https://clubs.uow.edu.au/community-gardening-cooking-and-arts-club
We can't wait to see the garden come to life over the coming months.