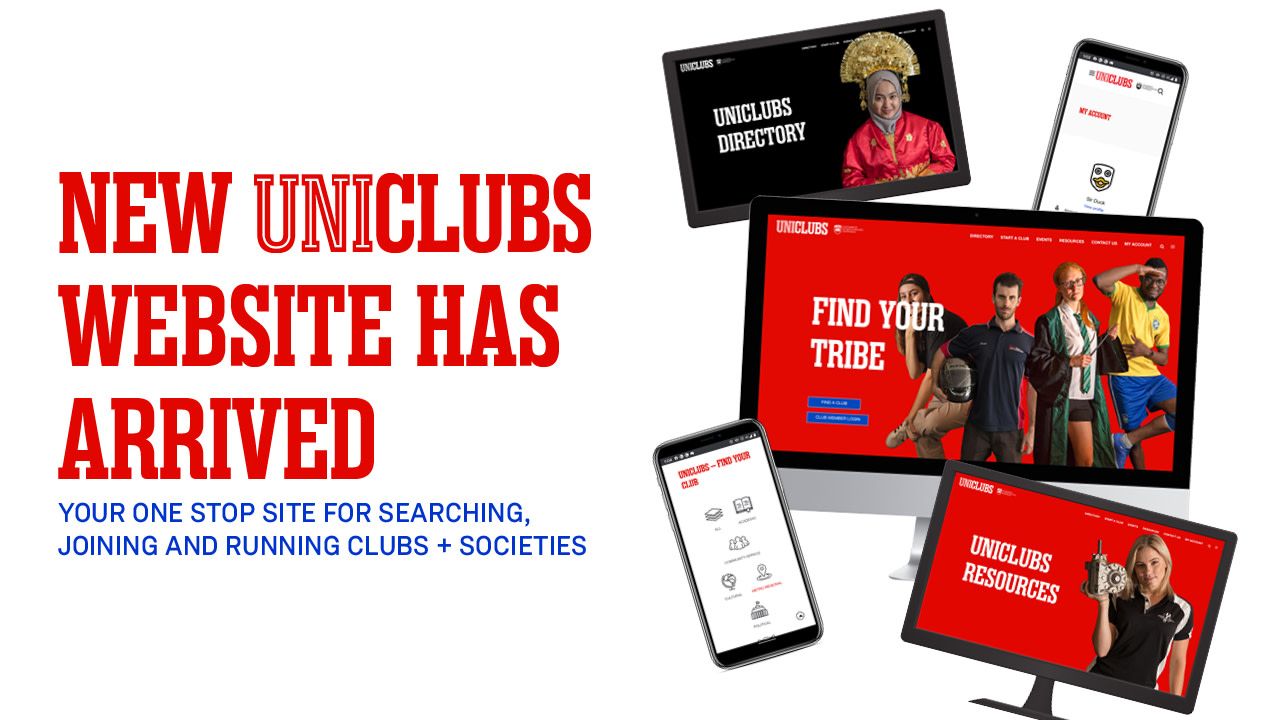 New UniClubs Website Has Arrived
Pulse is pleased to announce the launch of the new and improved UniClubs website which supports over 110 of our Clubs and Societies on campus. This new website provides an enhanced user experience for club members and executives. The new site will make it easier to run a club and for students to find their tribe and join a club, allowing them to become actively involved in the club community.
Some of the key benefits of the new website include:
The site now operates as a digital noticeboard and event management system, allowing students to see club events and purchase their tickets online.
Club members can now create a personalised account that allows them to join multiple clubs and they will be able to access a tailored events calendar that reflects their club preferences.
A fresh look and feel that reflects the Pulse brand.
Streamlined club management processes to make running a club easier for executives including the ability to create and advertise events, sell tickets, apply for funding and promote their offerings for their members.
Make sure to check out the new site and have a look around – https://clubs.uow.edu.au