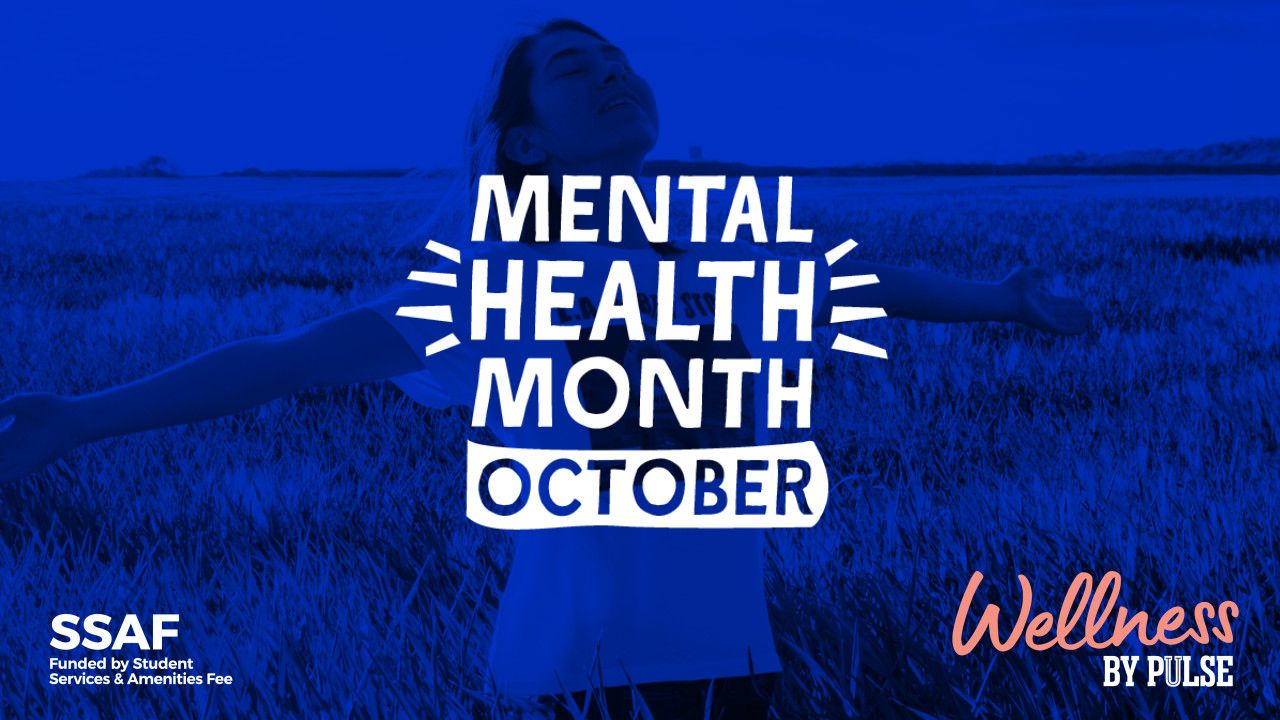 Mental Health Month
Today marks the start of Mental Health Month, with the purpose to encourage all of us to think about our mental health and wellbeing, regardless of whether we may have a lived experience of mental illness or not. It also gives us the opportunity to understand the importance of good mental health in our everyday lives and encourages help-seeking behaviours when needed.
The theme this year is "Tune in" Pulse and the Wellness team will be "Tuning In" this October to raise awareness for WayAhead's Mental Health Month. The Pulse Wellness program was successful in receiving a grant from WayAhead to help provide the students of UOW with a platform to tune in with themselves, their friends and surroundings.
Wellness by Pulse will be offering a series of free walks around the Illawarra community to not only engage students but also encourage them to "Tune In" with their peers and local environments.
Throughout October, the Wellness program will also deliver online supportive content and workshops with an emphasis on mental wellbeing as well as a BBQ and Wellness Wednesday activation to engage the broader UOW student community on Wednesday 28th October on the Duck Pond Lawn.
Pulse is passionate about health and wellbeing and encourages everyone to "Tune in" this October.