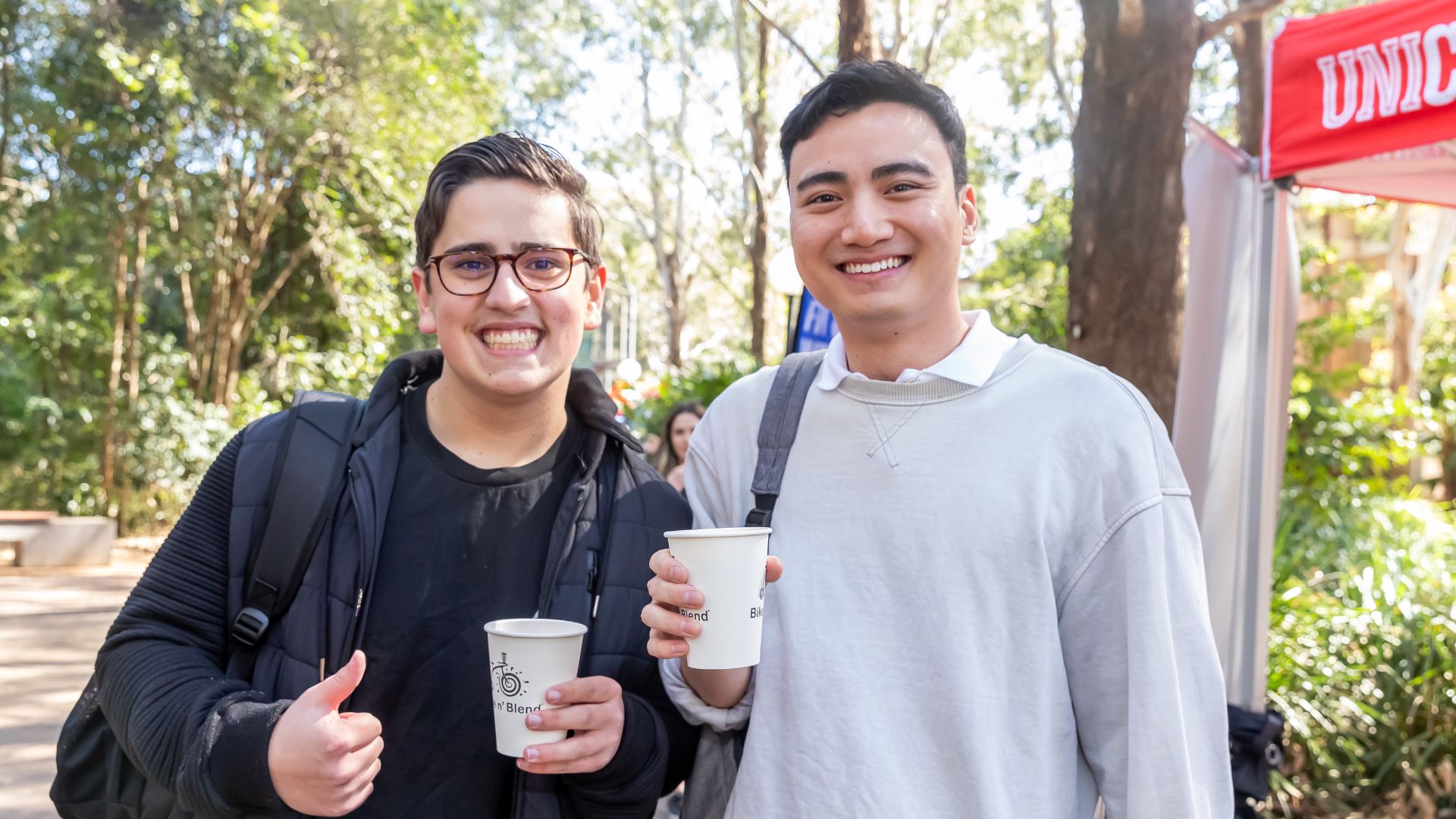 MAKE THE MOST OF UNI
It can be all too easy to get caught up in spending all your time studying at uni, but uni is also a time to try new things, grow, and meet new people! There are so many opportunities to expand your uni experience, and make the most of uni life!! Here's four ways to boost your time at uni. 
1. Become a volunteer 
Volunteering with UOW Pulse is a great way to meet new people, support local charities, and get involved with events on campus… and it looks pretty good on your resume too! Our Pulse vollies get to help out with gigs, promoting sustainability, weekly events, tours and hikes, digital content and more. If you're keen to get involved, check out our Volunteering webpage to learn more. 
2. Join a club 
With academic clubs, cultural clubs, and sporting clubs, you're bound to find one you are interested in joining! Become a member to get to know some like-minded people and get involved with events throughout the semester. Joining a club is such a great way to create lifelong friendships, hilarious memories, and a well-deserved distraction from uni work!  Check out UOW's clubs HERE. 
3. Be a regular at a cafe on campus 
Love a morning coffee? Or maybe an arvo cafe study session? Why not become a regular at one of the amazing cafes on campus! We have so many to choose from, and there's no better way to enjoy the hustle and bustle of campus life. Don't forget that if you're a Pulse Perks member you can get awesome discounts at most cafes across campus! Sign up today.
4. Check out some of our events
Did you know Pulse has events every single week on campus? There's gigs at the bar, wellness initiatives, special days like Young at Heart Fest, and campus activities like Lunch on the Lawn and Market Alley. These events are all here to enrich your uni life, so why not make the most of it! Check out What's On on our Facebook page. 
What will you be getting involved in? Get started today to make these years at uni as memorable as can be!