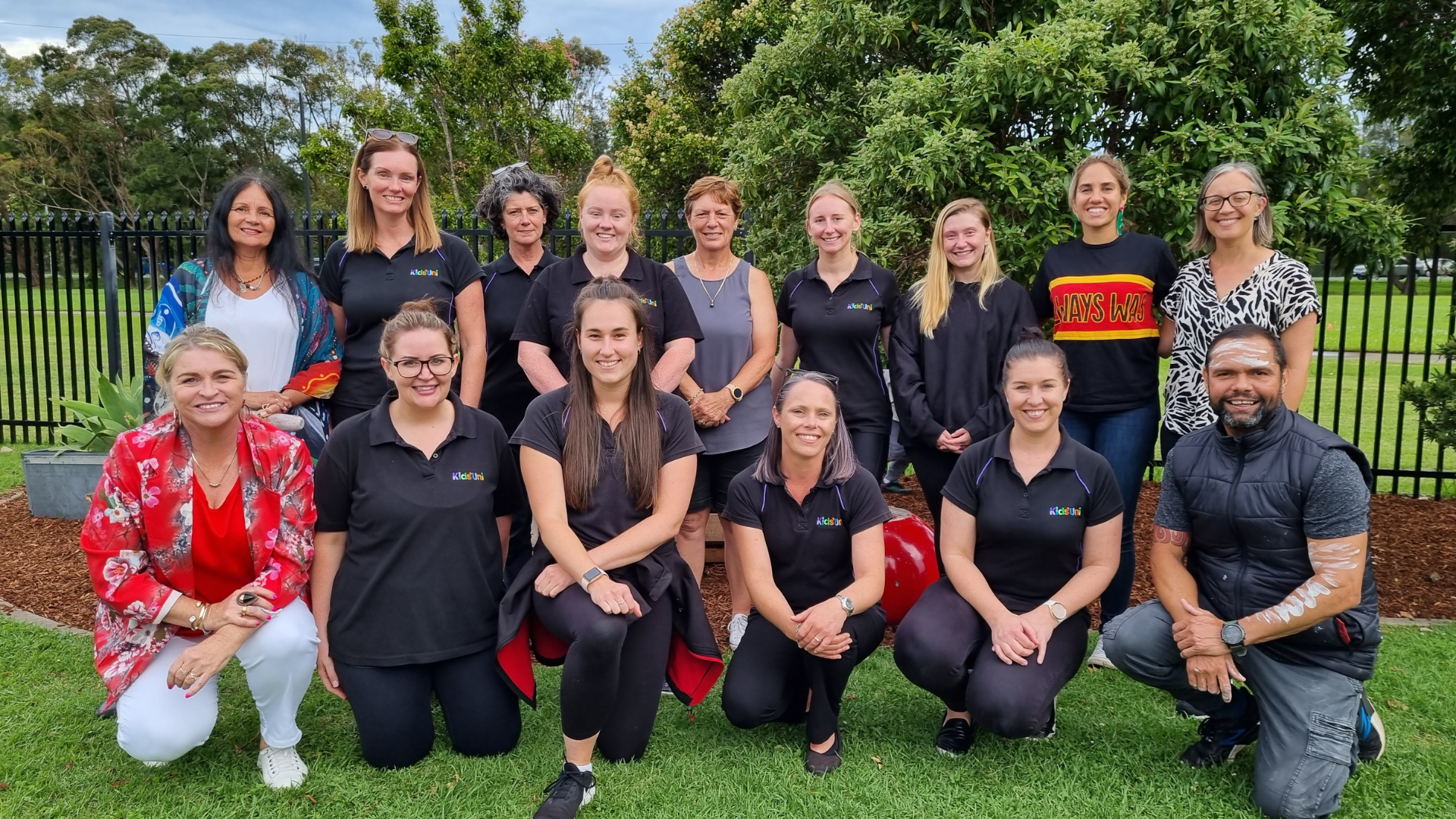 Kids Uni launched its Reconciliation Action Plan
Kids Uni is thrilled to have launched its Reconciliation Action Plan (RAP) last week after it was endorsed by Reconciliation Australia. The launch event was a wonderful opportunity to invite the community and local elders to our services. We wanted to thank the people who have supported our work in this area, and also celebrate the achievements that we have made so far.
Kids Uni recognises that they have a responsibility to bring about change for the next generation of Australians that will close the gap for Aboriginal people and increase equity in our community. It is important for our children to have a true version of history and an understanding of the culture of First Nations people in our country. We have so much to learn about how to care for country and connect to country. The team are honoured to be learning from local Aboriginal people in our services and often invite local Aboriginal artists, story tellers, elders and teachers to be part of the daily work and conversations with our children.
Aunty Shas delivered a Welcome to Country at the event and the children responded with our daily reconciliation commitment and care for country song. Children and guests had an opportunity to try foods with indigenous ingredients from the Aspire catering menu. The Emu Rolls and Lemon Myrtle Chia Puddings were very popular!
We are always happy to discuss our work in this area. If you would like more information about the Kids Uni RAP and the goals and vision that it entails, please do not hesitate to reach out to Kellie, our Children's Services Manager: kellie_grose@uow.edu.au.