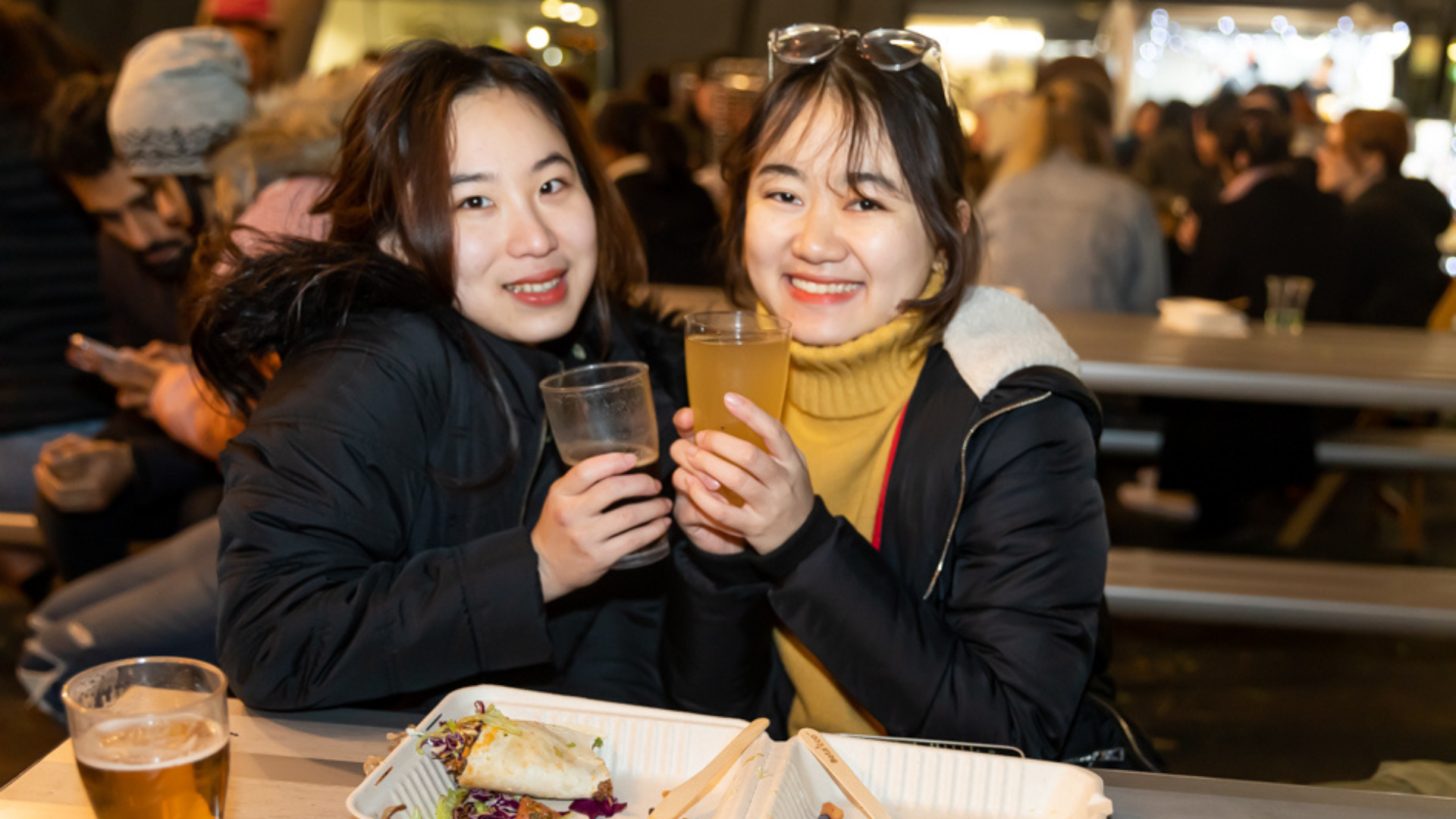 International Eats at UOW
We love that at UOW we have such a diverse student and staff community. With more and more international students coming back to campus, this week we are celebrating International Week. To help celebrate, let's check out some of the food options we have hailing from countries across the globe. 
Kathmandu Curry 
Feeling like Indian? Head on down to Kathmandu in our Building 11 food court. Kathmandu has a delicious range of veggie and meat curries, rice, naan, and sides to suit everyone. Grab a curry and rice for just $12, or add on extra curries and naan for just a couple bucks more. 
Okuma Sushi House 
For a light ready to go lunch, check out Okuma Sushi House. Okuma Sushi has sushi rolls, salad bowls, and a mix of rice and veggie options too! For our Pulse Team, the Chicken Brown Rice salad is a fav (and only $7.50)! A Pulse Perks member? Even better! Spent $10 and get a $1 water or soft drink. 
Delish 
If you're in a treat yourself mood, Delish might be the one for you. With snack packs, gozleme, pides, kebabs, and chips, you can't really go wrong with these options! Keep an eye out for their weekly specials and desserts, and don't forget you can get free extras on any kebab with your Pulse Perks membership. 
Zambrero 
Fancy Mexican for lunch? Zambrero is located in our Building 11 food court and has all your comfort food favs. Burritos, nachos, tacos and more! Our pro tip is to get in slightly early for lunch, as this popular choice can often have a line around lunch time. Show your Pulse Perks membership for a $1 Water with a burrito bowl or nachos purchase. 
Kew Thai 
Kew Thai is located in the McKinnon Building (Building 67) food court, and is another great cheap eat option. Grab yourself a Pad Thai or a stir fry and enjoy a lunch in the sun on the McKinnon lawn. Spend over $12 for a $1 soft drink or water with your Pulse Perks membership! 
Backstreet Kitchen
Our final spot is Backstreet Kitchen, located near the IGA in Building 11. Backstreet Kitchen has a range of delicious Asian meals and street food.
We hope you have a great week of delicious food from around the world!