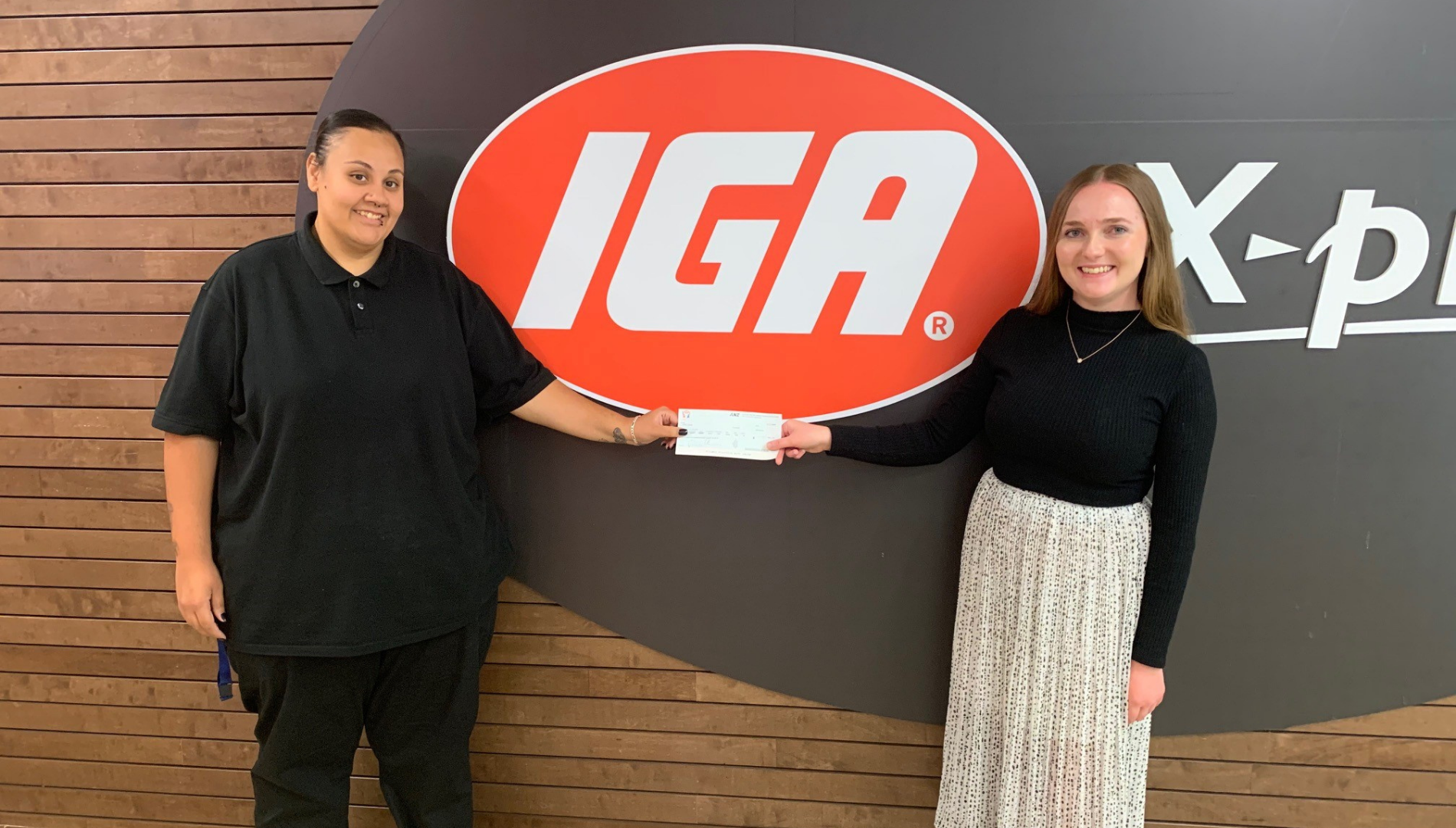 IGA Community Chest
UOW Pulse and IGA was thrilled to once again present UOW Cares with the 2020 IGA Community Chest donation of $201.73 to support the great work they do for students. Pulse and IGA have donated $2,372 to UOW Cares since 2016 through the Community Chest Initiative.
The funds have been raised through the specially marked "IGA Community Chest" products. When you purchase a product with the IGA Community Chest logo, a percentage is credited to the store's IGA Community Chest account. UOW Pulse were proud to present these funds to the incredible UOW Cares team.
UOW Cares is the university's giving program. It's a service for staff to be able to give to charities on a regular basis through their fortnightly pay.
UOW Cares supports 12 charities, encompassing a range of different causes, from national charities such as The Fred Hollows Foundation through to local charities such as headspace Wollongong, SCARF and ASPECT South Coast School, which supports children with autism and their families.
"As a not-for-profit organisation, UOW Pulse is thrilled to continue their support for UOW Cares once again. Giving back and re-investing funds is what UOW Pulse is all about, and supporting campus life is the heart of everything they do" Alf Maccioni, UOW Pulse CEO
To find out more about UOW Cares and staff giving, visit the UOW Cares website.