UOW Community Unites in Style to Support Global Climate Change Awareness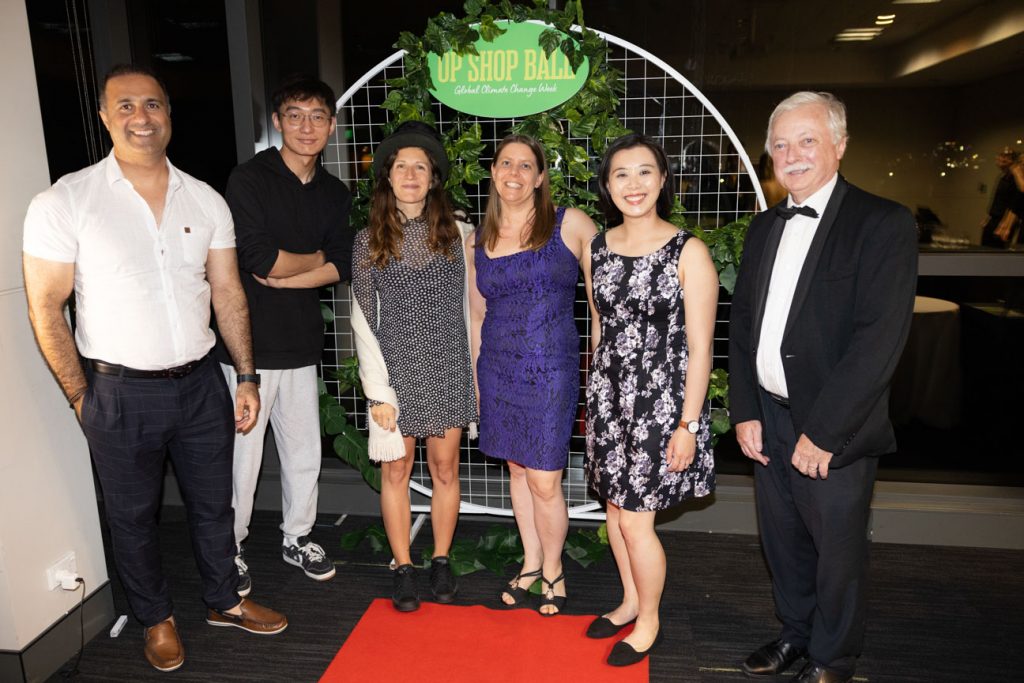 Last Friday night, UOW staff, students, and community members came together, all dressed in their finest outfits from their wardrobes or fabulous Op Shop finds, to celebrate Global Climate Change Week and raise awareness of this important issue.
Junkyard Beats entertained the crowd with their upcycled instruments, and guest speaker Beth Mott spoke about her love for nature, tree planting, and how we can all make small changes to create a significant impact. The 2022 UOW Sustainable Futures Opportunity Scholarship winner, Mallee Smith, inspired everyone with her passion for the planet and her future plans, thanks to the scholarship she received from last year's Op Shop Ball event.
With raffles, silent auctions, a pop-up Op Shop, delicious vegetarian food, and a lot of dancing, the night was a great success and marked the perfect conclusion to Global Climate Change Week in true style.
This year, the event raised an outstanding $14,109, with over $26,000 now being raised over two years for the UOW Sustainable Futures Opportunity Scholarship that was created in 2022. This scholarship provides UOW students with the opportunity to study, conduct research, and champion climate change, thus making a positive contribution to the UN Sustainable Development Goals.
We can't wait to do it all again next year.