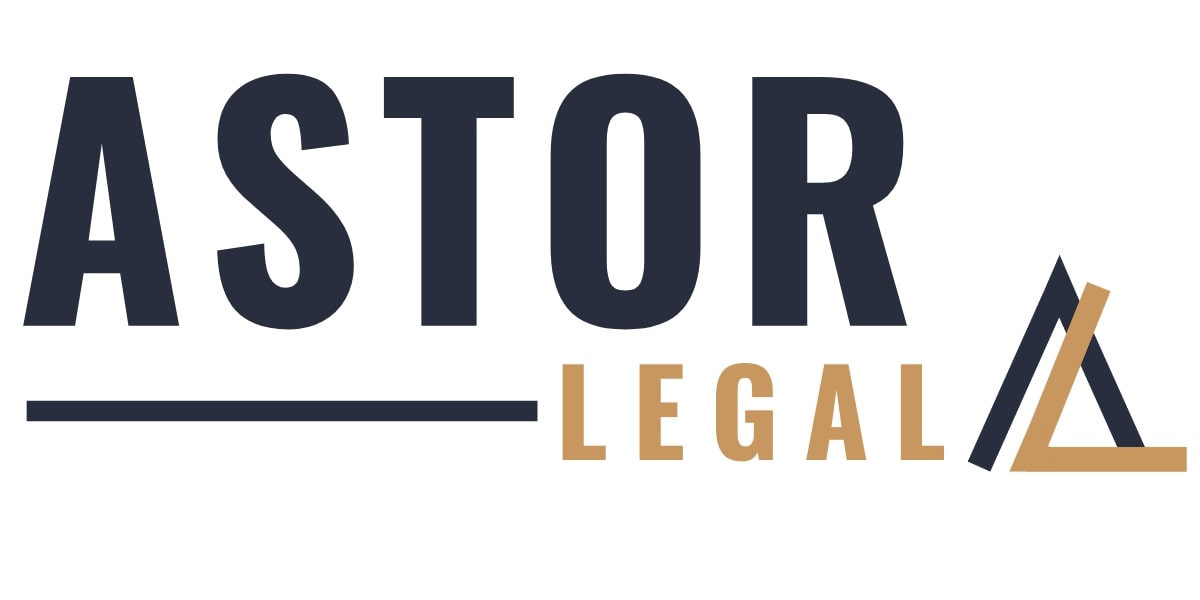 Family and Domestic Violence
This blog contains discussions about domestic violence, including descriptions of abusive behaviours, power dynamics, and the impact on survivors. These topics may be distressing and triggering for individuals who have experienced or are currently experiencing domestic violence. Reader discretion is advised, and we encourage self-care and seeking support if needed. If you or someone you know is in immediate danger, please contact your local emergency services. 
This is an information sheet on the law as it relates to family and domestic violence in NSW. It has been produced in collaboration between UOW Pulse and Astor Legal, a team of specialist domestic violence lawyers.
Domestic and family violence is illegal in Australia. There are numerous offences that a person can be charged with depending on their actions. These offences carry penalties that include imprisonment and the recording of a criminal conviction.
If you have been a victim of domestic violence or feel you are at risk, there are a number of helplines and services that can assist you such as 1800RESPECT, White Ribbon, and Mission Australia.
Section 9 of the Crimes (Domestic and Personal Violence) Act 2007 (NSW) ('the Act') sets out the objects of domestic violence laws in Australia, which include:
"(a) to ensure the safety and protection of all persons, including children, who experience or witness domestic violence, and
(b) to reduce and prevent violence by a person against another person where a domestic relationship exists between those persons, and
(c) to enact provisions that are consistent with certain principles underlying the Declaration on the Elimination of Violence against Women, and
(d) to enact provisions that are consistent with the United Nations Convention on the Rights of the Child."
Significantly, domestic violence legislation in NSW explicitly recognises that domestic violence is predominantly perpetrated by men against women and children. Further, that it extends beyond physical violence and may involve the exploitation of power imbalances and patterns of abuse over many years.
Parliament has set out that domestic violence is best addressed through a coordinated legal and social response of assistance and prevention of violence and, in certain cases, may be the subject of appropriate intervention by the court.
WHAT IS DOMESTIC VIOLENCE?
Domestic violence is a 'personal violence offence' committed against another person where there is a 'domestic relationship' between them.
This definition is contained in section 11 of the Crimes (Domestic and Personal Violence) Act 2007.
Family and domestic violence is any violent, threatening, coercive or controlling behaviour that occurs in current or past family, domestic or intimate relationships.
WHAT IS A 'PERSONAL VIOLENCE OFFENCE'?
A person violence offence is defined in section 4 of the Act to include:
– D
etain for advantage (
ie
. Kidnapping)
– Assault occasioning actual bodily harm
– Grievous bodily harm
– Murder
WHAT IS A 'DOMESTIC RELATIONSHIP'?
A domestic relationship is a current or previous relationship of marriage, de facto, family relative, personal relationship of an intimate nature, or a person you reside with.
HOW TO LEGALLY PROTECT YOURSELF AGAINST DOMESTIC VIOLENCE
You can protect yourself from domestic violence by applying for an apprehended domestic violence order (ADVO). This can be done through police or by applying for a private AVO.
APPREHENDED VIOLENCE ORDERS
An AVO protects you by restricting the behaviour of another person. Some conditions of an AVO include preventing person from assaulting, molesting, harassing, stalking, approaching or contacting you.
APPREHENDED DOMESTIC VIOLENCE ORDERS
An ADVO is the same as an AVO however the defendant must have been in a domestic relationship with the protected person.  An ADVO can protect you from physical abuse, sexual abuse, psychological and/or emotional abuse and harassing or intimidating behaviour.
Experienced Sydney AVO lawyers can assist you in applying for an AVO. They can also assist you in defending an Apprehended Domestic Violence Order in Court and show you how to get an avo dropped.
APPREHENDED PERSONAL VIOLENCE ORDERS
An apprehended personal violence order can be made where the person in need of protection (PINOP) have fears and reasonable grounds for fears that a personal violence offence will be committed against you.
SEPERATION FROM AN ABUSIVE PARTNER
Victims of domestic violence can find separation from an abusive partner to be a difficult step to take.  Often they will be dealing with drug and alcohol abuse as well as emotional, physical or even sexual abuse. Concerns can include financial arrangements, living arrangements (eg. property settlements), retribution or parenting arrangements.
Speaking to a specialist domestic violence lawyer will allow you to understand how you can protect yourself as well as your entitlements.
CAN YOU GO TO JAIL FOR DOMESTIC VIOLENCE?
Yes, you can go to jail for domestic violence. Section 4B of the Crimes (Sentencing Procedure) Act 1999 (NSW) requires a sentence of imprisonment or a supervised order if a person is found guilty of a domestic violence offence. If the court chooses not to impose such a sentence, adequate reasons must be provided.
A supervised order includes a conditional release order without conviction or with conviction, community corrections order or intensive correction order.
The length of any domestic violence sentence imposed will depend on a range of factors, including the offence, the objective seriousness of the offending and a defendant's subjective circumstances.
CAN YOU GET A CRIMINAL RECORD FOR DOMESTIC VIOLENCE?
Yes, you can receive a criminal record for domestic violence. Given the prevalence of domestic violence in Australia, courts often state that there is a strong need for general deterrence. This means that an offender can be given a harsh sentence as an example to deter others from similar offending.
In addition to a conviction, offender can be sentence to full-time imprisonment, an intensive correction order (ICO), community corrections order (CCO) or a conditional release order with conviction.
CAN YOU AVOID A CRIMINAL CONVICTION FOR DOMESTIC VIOLENCE?
Even if a defendant is guilty of a domestic violence offence, an offender can avoid a criminal conviction if they receive a section 10 dismissal or conditional release order without conviction. You can click here to learn about how to apply for a section 10 dismissal.
If you are found not guilty or the charge is withdrawn, then you will also not receive a criminal record.
You can also apply to have your case diverted from the criminal justice system on mental health grounds by making a Section 14 application.
CONSEQUENCES OF A CRIMINAL CONVICTION IN AUSTRALIA
The consequences of a criminal conviction for a domestic violence offence include possibly affecting your employment as well as your ability to travel overseas. You may be ineligible for certain security clearances. You also will not be able to obtain a firearms licence. It will also be used against you in any family court proceedings, particularly in relation to spend time arrangements with children.
DEFENCES TO DOMESTIC VIOLENCE
Defences to domestic violence charges include:
Self defence: an accused's actions were necessary and a reasonable response to the circumstances as he or she perceived them. It is contained in section 418 of the Crimes Act 1900 (NSW)
Duress: the accused was forced to commit the offence
Necessity: the accused's actions were necessary
Automatism: That the actions of the accused were involuntary. A common example of this is sleep walking
Accident: The accused's actions were accidental.
Mental Illness: the accused is not criminally responsible for their actions as they could not reason with a moderate degree of sense and composure due to a mental illness.
If you have been wrongly charged and believe one of the above defence applies, there may be scope to have the case withdrawn. You can read about how to get domestic violence charges dropped.
PROTECTIONS FOR DOMESTIC VIOLENCE VICTIMS
Domestic violence laws provide victims with a number of protections which they can rely on, including:
A domestic violence victim is entitled to 5-days unpaid family and domestic violence leave per year from their employer (see: the National Employment Standards under the new changes to the Fair Work Act 2009 (Cth)).
Senior police officer can immediately issue provisional apprehended violence orders (AVOs) when there is a domestic violence reported.
If a case proceeds to a hearing or trial, domestic violence complainants can give their evidence remotely via audio visual link (AVL). This means that they do not have to face the defendant in court
CAN THE VICTIM CONTACT THE DEFENDANT IN A DOMESTIC VIOLENCE CASE?
An alleged victim in a domestic violence case can contact a defendant.
However, a defendant may be unable to respond if there is an AVO or bail conditions which prevent them from contacting the alleged victim.
Breaching an AVO is a serious criminal offence. Any breach AVO by an offence of violence requires the court to impose a sentence of imprisonment unless there are good reasons not to do so.
DOMESTIC VIOLENCE COURT CASES
The court procedure for domestic violence charges commences with an accused person appearing on the first court date. They will usually be required to enter a plea of 'guilty' or 'not guilty' to the charge(s).
If a plea of 'not guilty' is entered, then the case will be adjourned to another day for hearing. This will generally be a number of months in the future depending on the court diary and availability of witnesses.
On the hearing date, witnesses will be required to give evidence in court and be cross-examined. After hearing all of the evidence, the court will find the accused 'guilty' or 'not guilty'.
 If the court is not satisfied beyond reasonable doubt then the accused will be found 'not guilty'. This means that the charge(s) will be dismissed, and the case will be successfully defended.
If the Magistrate or Judge is satisfied 'beyond reasonable doubt' that the accused has committed the offence(s), then they will be found guilty and the case will proceed to sentencing.
If the accused person enters a plea of 'guilty' on the first court date, they will receive a 25% discount on their sentence. This reflects the saving of the courts time and expense by not elongating proceedings.
A defendant can also produce subjective material in sentencing proceedings such as character references, an apology letter, psychologist or psychiatrist reports and evidence of remorse. Experienced Wollongong, Sydney or Parramatta criminal lawyers will be able to assist with this.
DOMESTIC AND FAMILY VIOLENCE STATISTICS
Domestic violence statistics in Australia illustrate how widespread the issue is. It has far reaching effects on families and the wider community.
Some important domestic and family violence statistics include:
On average, one woman a week is killed by her current or former partner.
1 in 3 Australian women have experienced physical violence since the age of 15.
1 in 5 Australian women has experienced sexual violence.
Indigenous women are 32 times as likely to be hospitalised due to family violence compared to non-indigenous women.
TYPES OF DOMESTIC VIOLENCE
The following are common types of domestic violence offences:
Stalking or intimidation
Breach of AVO
Common assault
Choking
Sexual assault
Destroy/Damage property
Assault occasioning actual bodily harm
Grievous bodily harm
Murder
PENALTIES FOR DOMESTIC VIOLENCE
The penalty for domestic violence will depend on the offence a person is charged with. Some domestic violence penalties in NSW are set out below.
Common Assault: The maximum penalty for Common assault is 2 years imprisonment and/or a $5,500 fine.
Assault Occasioning Actual Bodily Harm: The maximum penalty for Assault Occasioning Actual bodily harm (AOABH) is 5 years imprisonment and/or a fine of $5,500.
Grievous Bodily Harm: The maximum penalties for grievous bodily harm (GBH) offences range from 7 years to 25 years imprisonment. There can also be a standard non-parole period of between 3 years to 7 years based on the seriousness of the offence.
Stalk or Intimidate: The maximum penalty for an offence of stalk or intimidate is 5 years imprisonment and/or a $5,500 fine.
Breach AVO: Breaching an AVO carries 2 years imprisonment and/or a fine of $5,500.
Use Carriage Service to Threaten, Harass, Offend or Menace:  There is a maximum penalty of 5
years imprisonment for using a carriage service to threaten, harass, offend or menace:
Choking: The offence of choking has a maximum penalty of 5 years imprisonment. This can increase to 25 years imprisonment depending on the seriousness of the offence.
Destroy or Damage Property: The maximum penalty for destroy or damage property is 5 years imprisonment.
Murder: The maximum penalty for murder is life imprisonment. There is also a standard non-parole period of 20 years imprisonment.
SUPPORT SERVICES
If you are a student at UOW and find yourself distressed by the content discussed in this blog or if you have experienced any form of sexual harm, harassment, domestic or family violence, bullying, or discrimination, remember that you are not alone.
The UOW community cares about your well-being, and support is available. Please consider reaching out to the UOW Student Advocacy and Support team (SARC). They are here to provide assistance and a safe space for anyone who has witnessed or experienced such situations.
Contact SARC:
Your well-being matters, and there are people ready to help you navigate through difficult times. Don't hesitate to reach out for support.