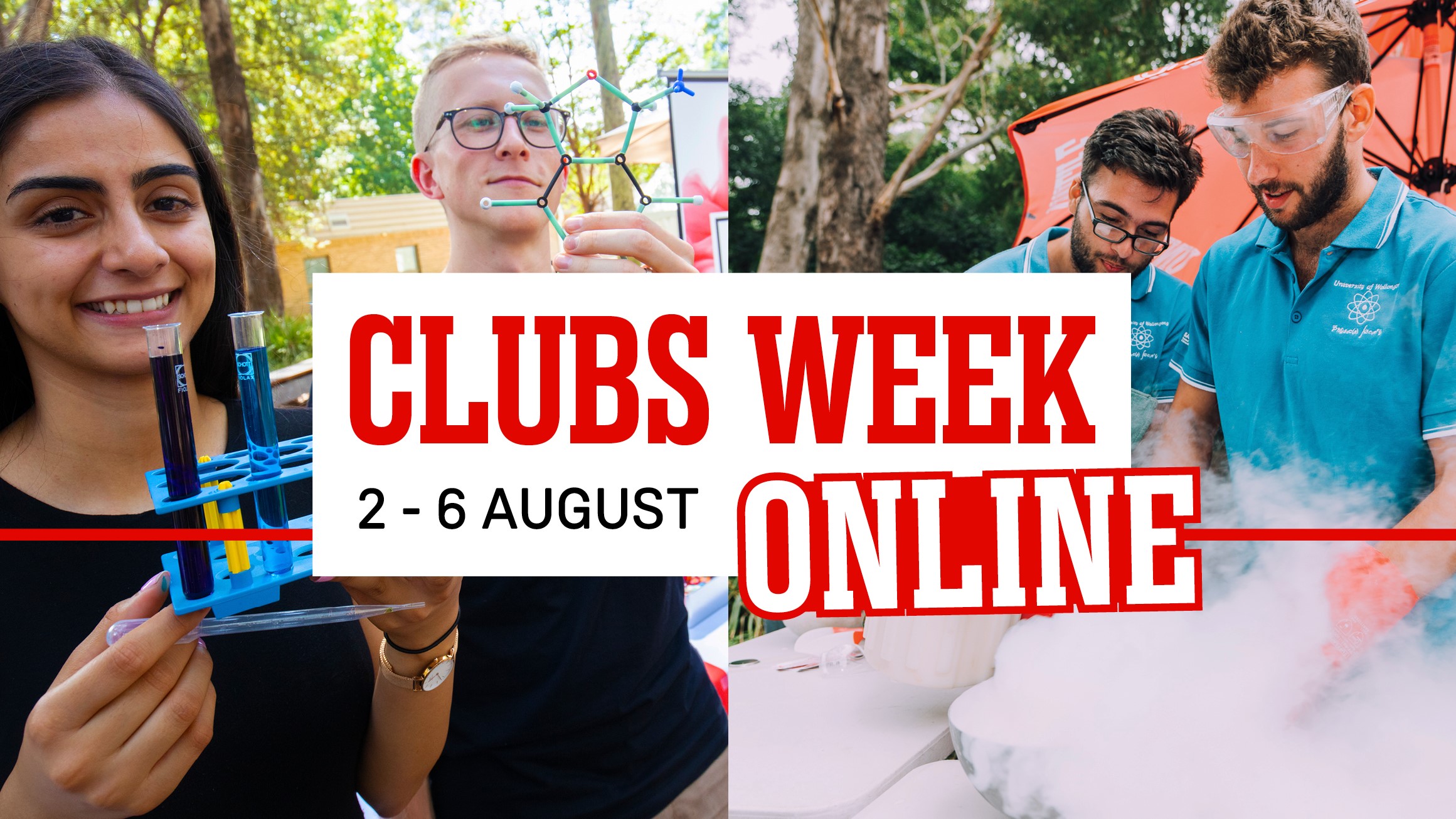 Clubs Week Online Keeps Students Connected
Lockdown hasn't stopped Pulse showcasing all the amazing clubs and societies at UOW, kicking off Clubs Week Online to ensure students can still connect and take part in this great community.
During Clubs Week, a range of clubs will be talking about what they do and how to can get involved. Join the Facebook group now to find out more- https://bit.ly/2UJPXFX
Being part of a club at UOW is like being part of a family. Catch up with like-minded people, make new friends and really get a feel for University life.
From cosplay to e-sports, gardening and physics, there are over 110 clubs and it is great to see so many clubs show what they do and how to get involved.
This year UniClubs has welcomed 25 new clubs, with more people interested in starting a club which is really excited to see.
Check out the club's website for a full list of all of our clubs and societies clubs.uow.edu.au