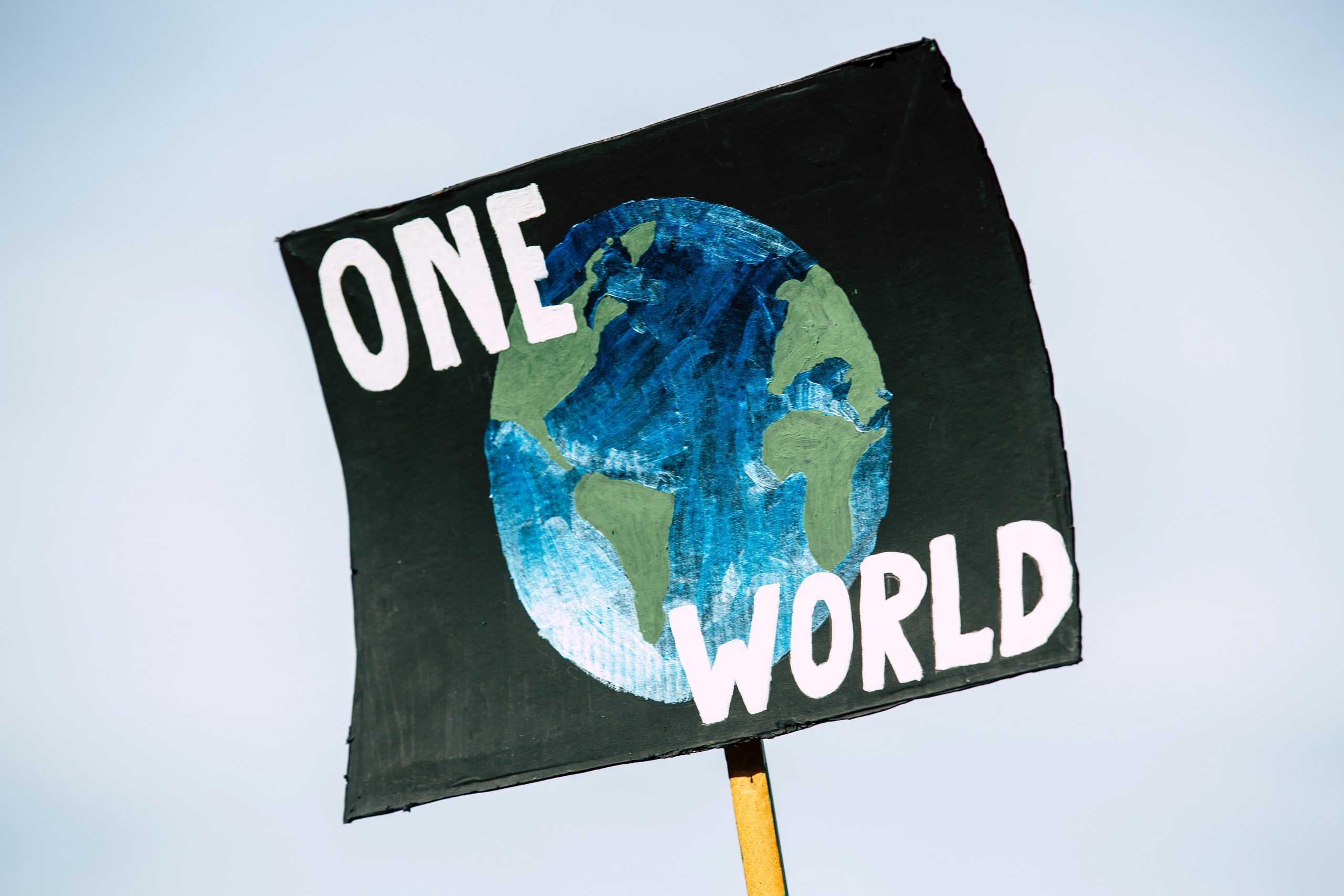 HOW YOU CAN MAKE A DIFFERENCE TO GLOBAL CLIMATE CHANGE!
Did you know that October 18 – 30 is Global Climate Change Week? Global Climate Change Week is a platform supporting academic communities to engage in climate change actions and solutions. The theme this year is Climate, Health, Action! The week focuses on the impact of our changing climate on human and environmental health. Exploring sustainable solutions, from eating healthily and sustainably to greening our health systems.
If you want to do your part but aren't sure where you can begin building a greener global future we've included a list of tips that you can explore for yourself! We've also provided a bunch of handy resources if you want to get involved around campus!
#1 Grab yourself a keep cup!
It is estimated Australians use 1 billion disposable coffee cups each year. That's approximately 2,700,000 paper coffee cups thrown out every day. There are a few ways you can say no to disposable coffee cups to stop waste at the source: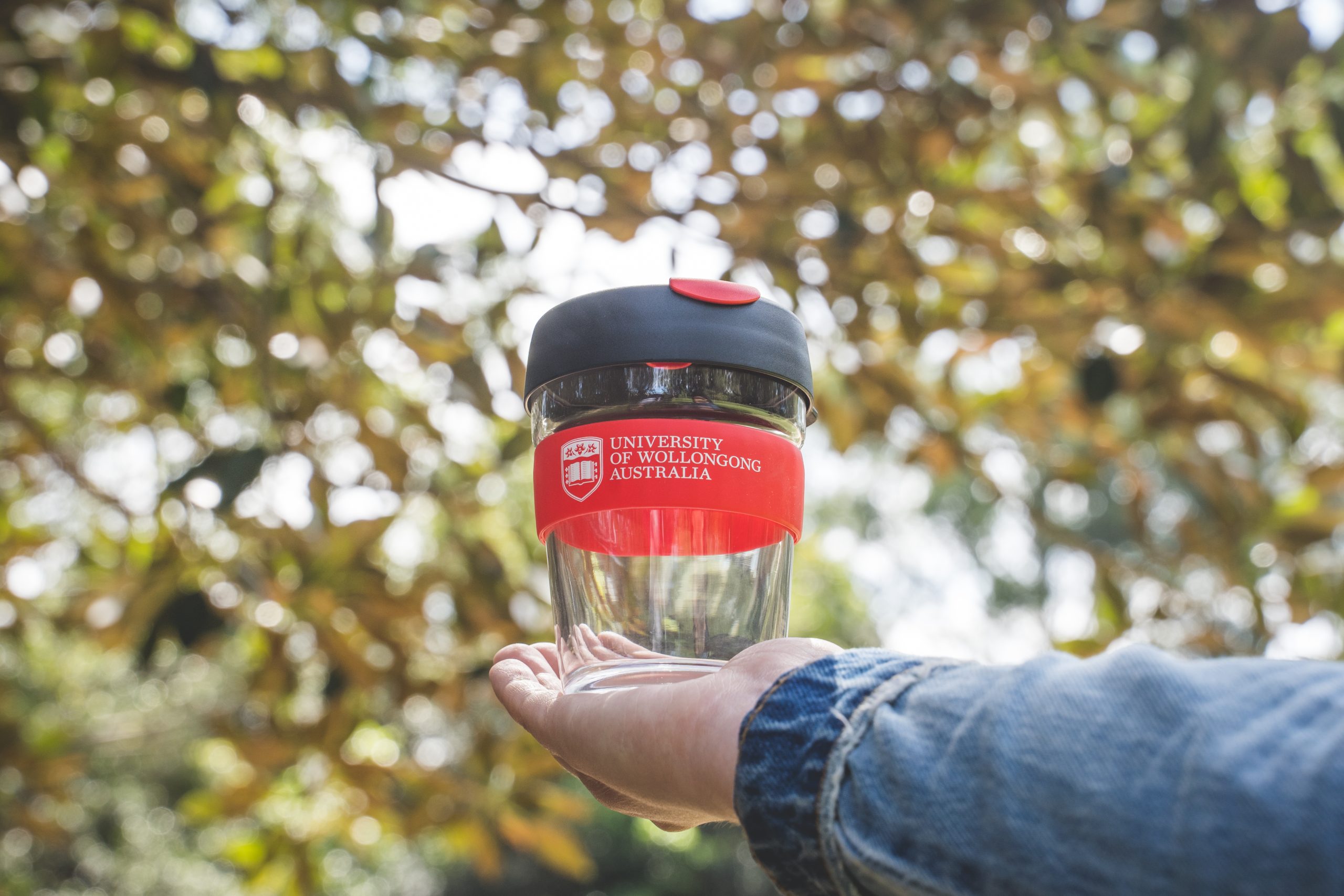 bring your own reusable cup
choose to dine in
pick up a reusable cup from one of our on campus outlets.
The UniShop on Campus provides a great range of reusable cups and travel mugs for you to choose from both in-store and online. Check them out at the UniShop.
#2 LOOK LOCALLY: WHY IT'S BETTER TO DO BUSINESS LOCALLY
Supporting your local outlets and conducting your daily activities in your local area helps to minimise your carbon footprint.
Find your nearest Farmers Market! Farmers' Markets have increased in popularity over the years. They are a great opportunity for people to buy direct at the source from local producers. Check out these Famers markets in and around Wollongong
#3 AVOID FOOD WASTE
Check the best before dates on perishable food items to ensure you can use in time.
Only buy in bulk when you can rest assured that the food can be stored and used prior and not thrown out.
Avoid impulse food purchases that result in food wastage
Avoid food deals such as specials or 'two for one deals' that leave you with more than you actually need.
#5 REMEMBER YOUR SHOPPING BAGS
Together we can prevent single-use plastic bags ending up in landfill or in our environment.
Buy a reusable shopping bag, preferably one that is made of recycled content or is recyclable or compostable at the end of its life.
You don't have to use the little plastic bags for your fruit and veggies. Do you really need them? You might just be doing it out of habit.
Remember to bring your reusable bag you each time you shop.
#6 LEARN WHAT CAN AND CAN'T BE RECYCLED.
Items frequently found in recycling bins that should not be there include:
Plastic bags
Broken glassware or mirrors or glass from a photo frame
Batteries
Clothing and other textiles
Food containers with food in them.
Building materials, like pieces of timber or bricks
Paper towels
Guides for which bins to use on campus
#7 STORE LEFTOVERS IN REUSABLE CONTAINERS
Did you know that 85% of plastics used for packaging and storing foods ends up in landfill! By storing your food in reusable containers you can help reduce the amount of plastic ending up in landfill each year.
Three things you can do to be part of the solution:
Switch from plastic wrap to a reusable wax wrap.
Store leftovers in reusable containers.
Cover foods with aluminium foil instead of plastic wrap.
#8 REDUCE FAST FASHION PURCHASES
If you are able to do so, try not to buy fast fashion. Instead of buying a bunch of cheaper clothing items try buy one good quality item that will last for longer.
#9 COMPOSTING AT HOME
Compost also helps our planet to stay safe and clean, it can be used instead of buying fertilizer, it can help to minimise food wastage that ends up in landfill and it is great for your garden. If you can't compost at home, see if you have a community garden that will take your food scraps.
Interested in knowing more about how Pulse is paving the way for sustainability at UOW?
UOW Pulse is committed to our environmental and community responsibilities and are recognised as campus leaders for implementing sustainable practices across our food, beverage and retail outlets.
UOW Pulse takes a proactive approach to sustainability, with a dedicated committee, 'Pulse Green Team' focused on Sustainability with members from key business units across the organisation.
You can find out loads more on the Pulse Green Team and their initiatives as well as opportunities to get involved in sustainability initiatives on campus via the following link!