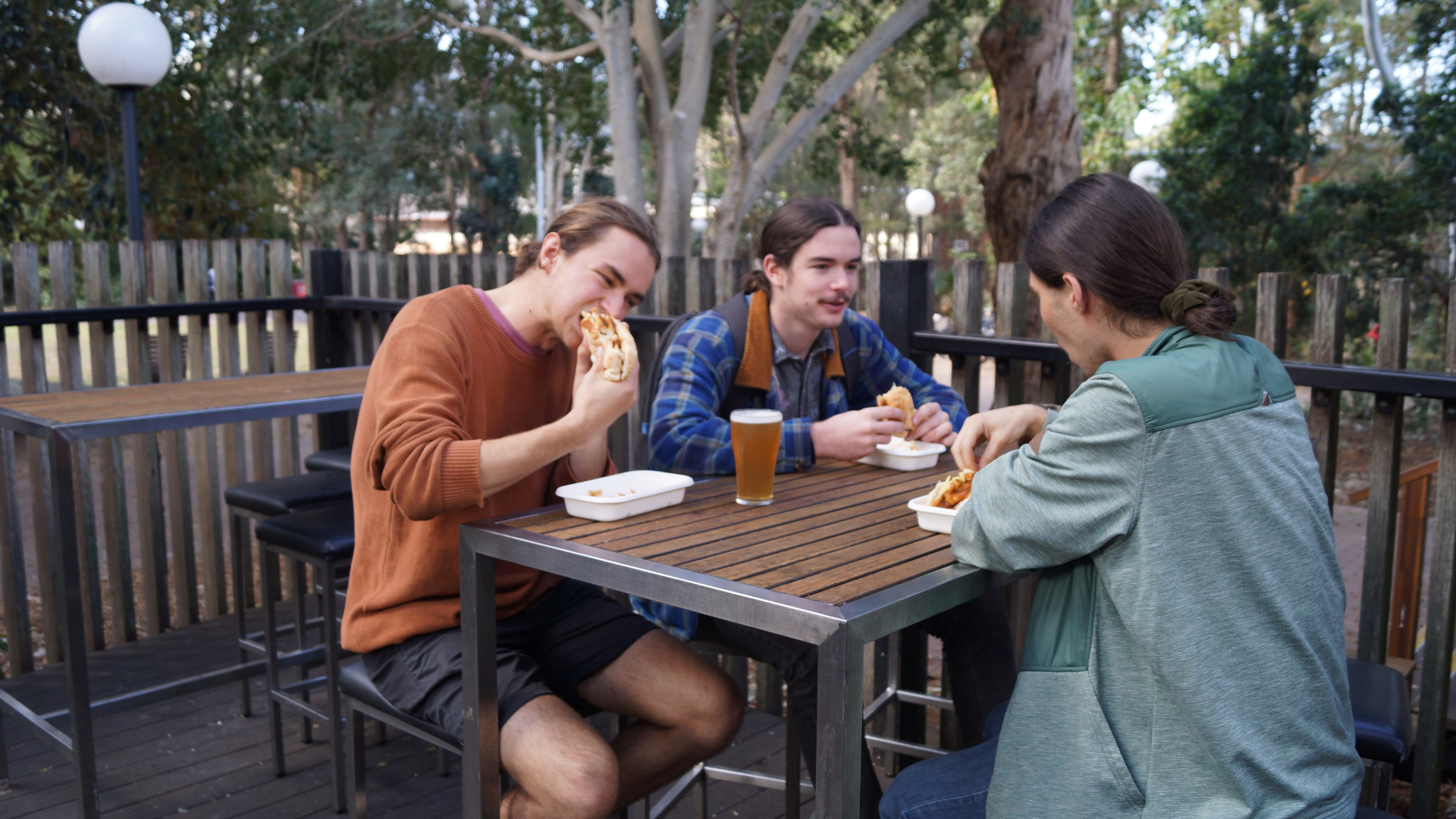 CHEAP CAMPUS EATS
Uni lunches aren't meant to break the bank, so let us help you out! Check out some of our top picks for $10 and under lunches on campus. 
1. Okuma Sushi Katsu Chicken Bowl $8.50 
For a fresh and nutritious lunch, why not check out Okuma Sushi? Alongside all their delicious sushi options, you can also order salad bowls. We're big fans of the Katsu Chicken Bowl! 
2. UniBar Chip Roll $6.50 
Keen to treat yourself?! Head to UniBar and enjoy a chip roll for lunch. Nothing beats the combo of bread, gravy, and chippies! Check out UniBar's full menu HERE and don't forget to use your Pulse Perks in store for an extra 10% off!
3. Zambrero Small Burrito $10
Sometimes you just can't beat Mexican for lunch 💁 Zambrero in the Building 11 Food Court is here to satisfy all your Mexican cravings. Grab a small burrito for only $10. 
4. Delish Spinach and Cheese Gozleme $7.60 
With a menu full of Turkish classics, Delish is nothing if not consistently delicious! Grab half a gozleme for only $7.60 for a satisfying lunch option. 
5. Village Grocer Salads $7.99
For a lunch on the go, Village Grocer is a great place to stop by. With a range of salads for $7.99, as well as other options such as sandwiches, wraps, and deli lunch specials, you'll definitely find something right for you! 
What's your favourite uni lunch? Tag us in any sweet deals you find around campus on Instagram @uowpulse_eatshop.