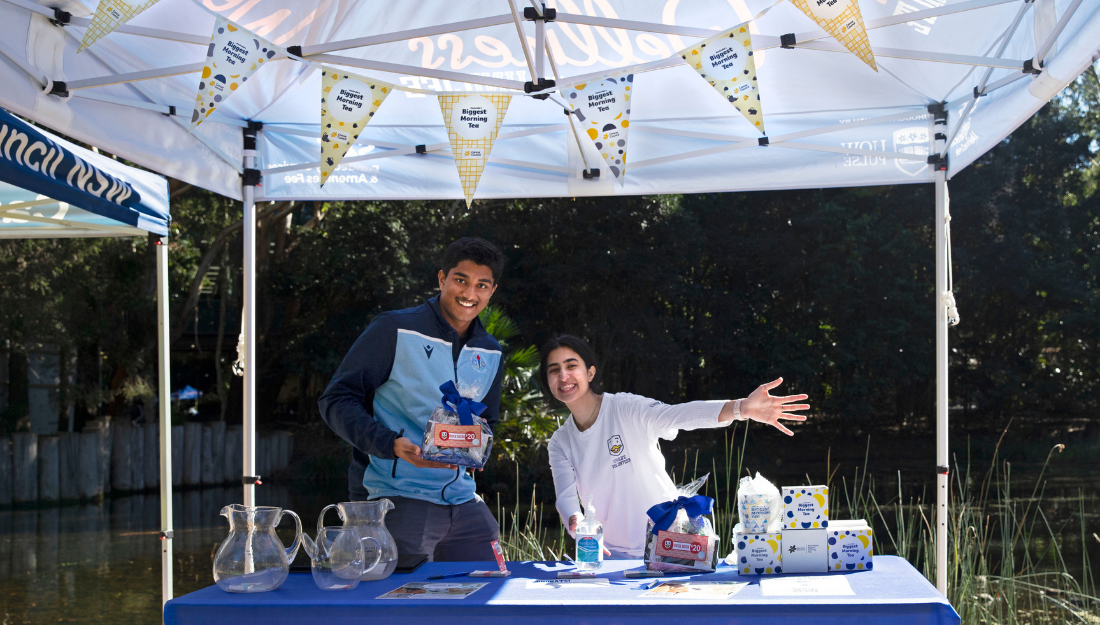 Australia's Biggest Morning Tea
Last week the Pulse team held a picnic on campus to celebrate the Australia's Biggest Morning Tea, with students and staff enjoying live music, raffles and of course tea, coffee and sweet treats.  It was a great morning and so nice to see so many people supporting such a great cause.
Our Pulse volunteers were also out and about on campus collecting donations to help towards our goal of $250.
Thank you to everyone who donated, we are proud to announce that we raised $845 for the Cancer Council.  The Cancer Council raises much needed funds that go towards vital cancer research, support services, prevention programs, and advocacy.