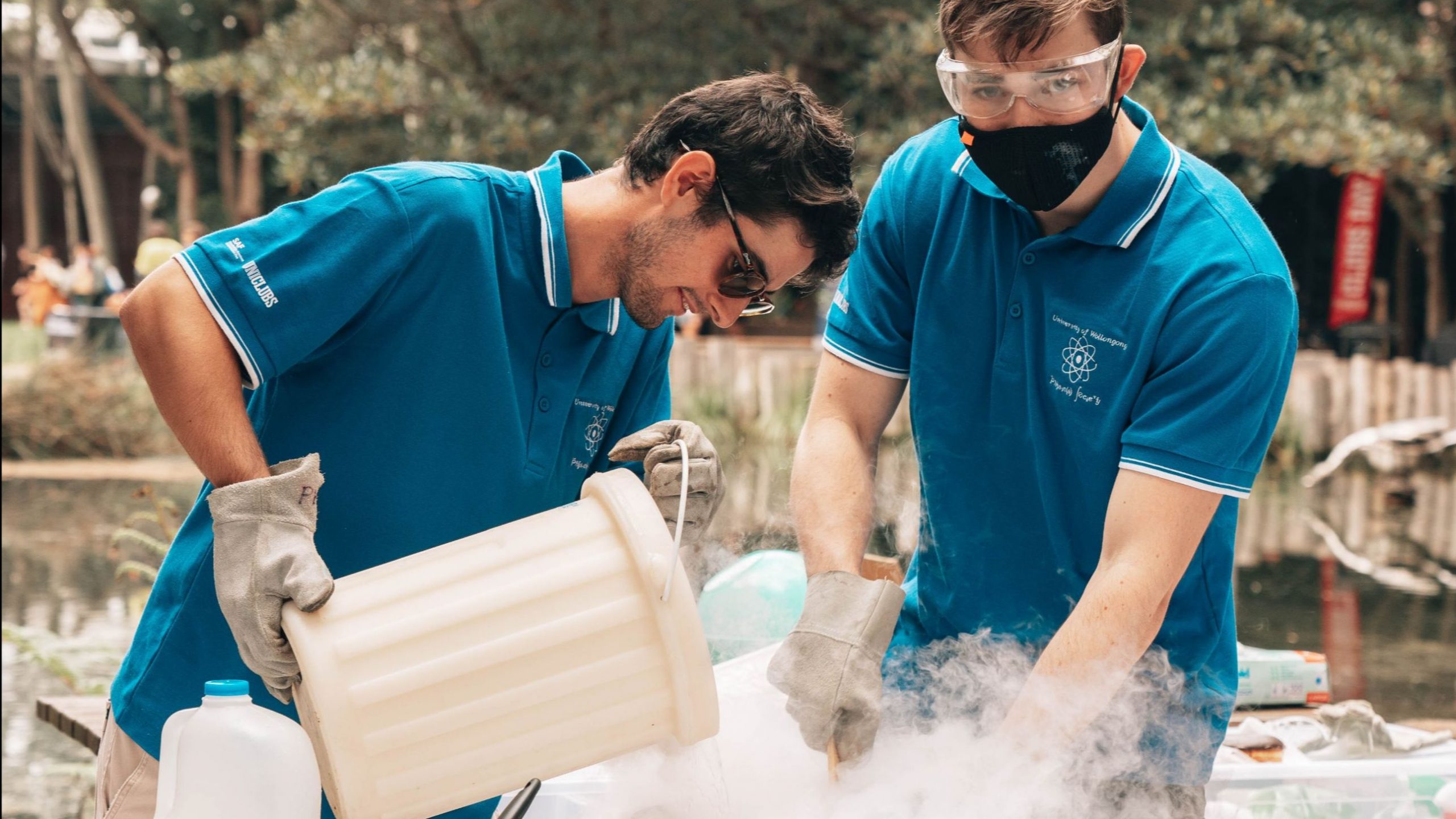 5 reasons to join a club or society at UOW
Ever wanted to meet like-minded people, enjoy a break from your studies and step out of your comfort zone? What about looking more employable or simply indulging in a hobby or passion? Then Joining a club or society at UOW is totally for you!
Whether you're in your first or final year on campus, joining a club or society can quickly become the highlight of your university years! Connect with people with common interests, excel in your studies, celebrate cultural interests, get active, develop new skills and have fun with your fellow cohort along the way!
This week, in support of Clubs Day 2022, On the Pulse will be sharing with you the top 5 Reasons you should get involved and join a club or society while studying at UOW!
Network and make lifelong connections
NETWORKING! You'll hear this word a great deal during your time at university, and what better way to network than to join like-minded people to attend fantastic social events that incorporate your interests!
You might not know that our clubs and societies at UOW are for the students run solely by the students! They are a fantastic opportunity for you to network and make connections that will last long after your university studies are over!
Meet like-minded people
When you first start university or return to campus after a long break, it can often be overwhelming and feel a little isolating! When you join a club or society, they have a lot of members, so you will inevitably meet like-minded individuals who share your interest and support you when university gets a little tough!
During your involvement with a UOW club or society, the people you meet will often carry into your post-graduate years, building lifelong friendships!
Learn and develop new skills that look good on your resume
There is no better way to impress future employers than to show that you're willing to get involved! Every club on campus has a group of executives that work collaboratively to organise everything from events and finances to social media for the club!
Getting into an executive position is a great way to show initiative and build professional experience that will look good on your resume and help develop practical life skills and have fun along the way!
Not many people realise, but simply joining and getting involved in a club or society shows you have teamwork skills. Taking part in their events, joining specific groups that volunteer, fundraise or deliver a service provides the perfect opportunities to develop your resume.
Break Away From your Studies and Get Socially Active
Joining a club or society is an excellent way to take a break from your studies and turn your mind to something you enjoy! Being part of a group means you're more likely to get up and get active following those big nights of studying, working or partying. Whether that's getting your body active, sweating it out with a sports club, getting your brain active with an academic club workshop, or attending a gaming social on a Monday night! You will be able to relax, refocus and feel better, meaning you can study just as hard as you procrastinate.
It's actually proven that over 75% of students who participate in student activities complete their degrees with good grades. Meaning being part of a club or society can actually help achieve those high distinctions!
Save Money While Having Fun
Clubs are also a great way to socialise and engage with fellow students in a cost-effective way as most are free to join! It doesn't matter if you are strapped for cash or prefer some retail therapy UniClubs has plenty of free clubs and societies to join.
Depending on what club or society you choose, there are always significant events and activities to get involved in. Studying at university doesn't have to be all about hard work. This is the time to try something new!
You're never too old to jump in a giant ball pit! Put simply, join a club or society, and you will have the best time of your life!
Want to know more?
There are literally a hundred different clubs and societies to choose from, and if you don't see something that grabs your interest, you can start your own! To find out more, visit the UniClubs page on the Pulse Website.