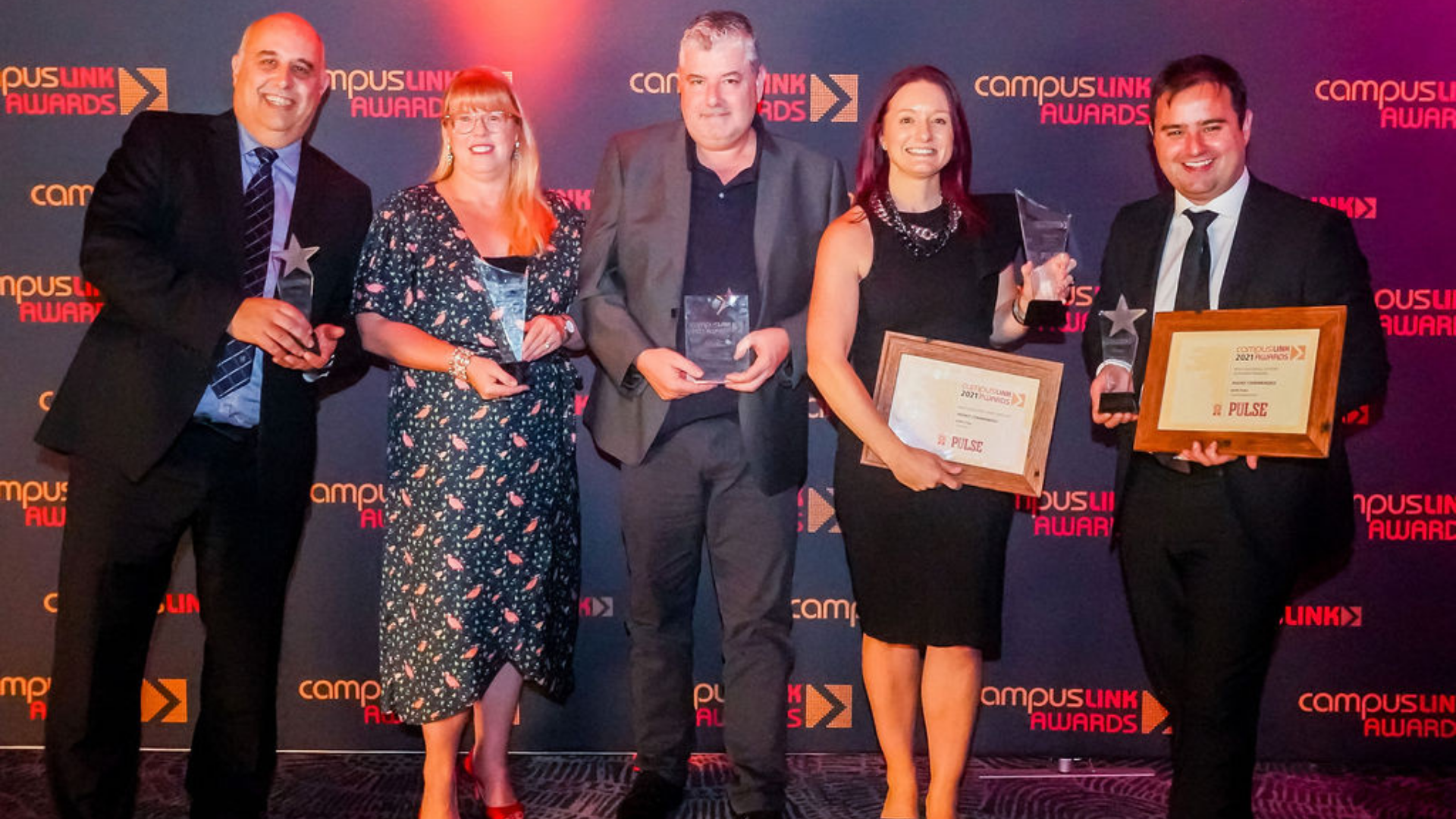 Pulse recognised withTAG 7 awards
The annual Tertiary Access Group CampusLink Awards were celebrated last week to acknowledge the best in student services.
Awarding leadership, engagement, outstanding initiatives, marketing, student services and programs, staff development and more – the awards highlight all aspects of excellence and success in the Australian and New Zealand tertiary student services sector.
Pulse is proud to have won five awards and received two highly commended awards, recognising our incredible clubs, volunteer, training program and innovations.
Our Winners
National Student Volunteer of the Year – Prithvi Shashikanth Patil
Most Successful Clubs & Society Event or Activity – UOW Cosplay Society
Most Successful Club & Society – UOW Cosplay Society
Best Commercial Innovation Campaign – Pantry Packs
Best Support or Training Initiative – Kids' Uni Reconciliation Mentoring Project
Highly Commended Awards
Most Successful Sports Initiative – Clubs Cup
Most Successful Student Outcomes Program – Pulse Community Gardens
Congratulations to all the winners and nominees for all their hard work and commitment to enhancing the student experience throughout Australia and New Zealand. T