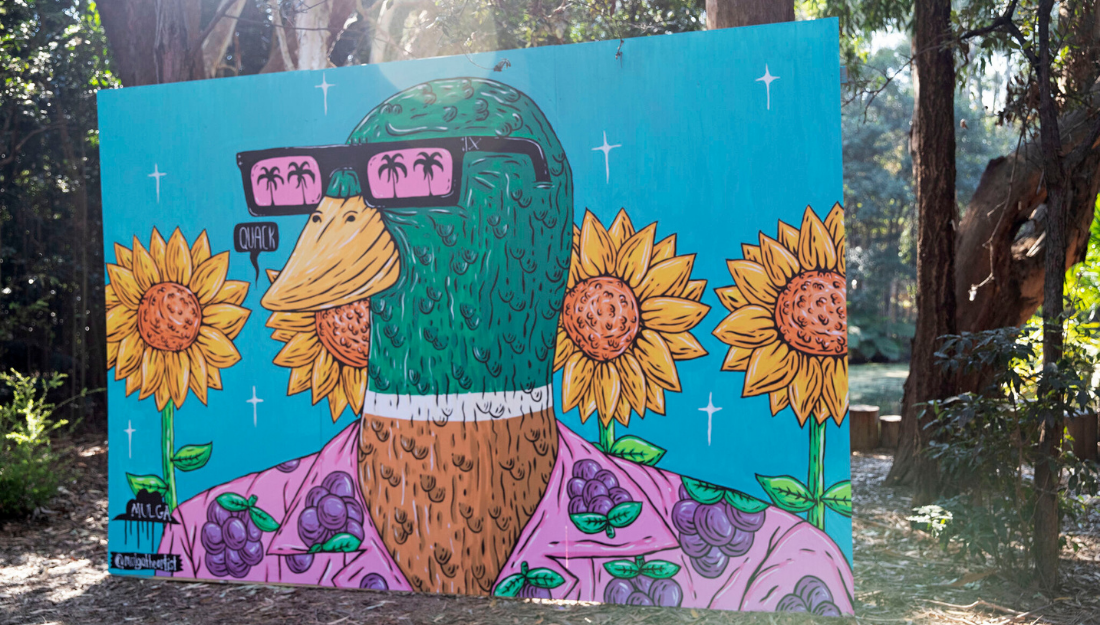 LIVE ART WEEK 2021 BRINGS CAMPUS TO LIFE
Live Art Week was back on campus last week and it was great to bring the campus to life once again with live art installations, workshops, music and stalls.
Our 6 amazing artists created some breathtaking artworks over the 3 days including Mulga artist Joel, Ayjay Art, Samuel Hall, Jedd Iquib and local indigenous artists Zachary from Saltwater Dreamtime, Rob Naylor and Jordon Taunton.
Our workshops attracted loads of students who enjoyed making jewellery, lino art, printed bags and t-shirts, pressed flower displays and inspired typewriter poetry. Students also made their own masterpieces at a guided art class with artist Gabby from Frost & Co.
The library windows came to life thanks to the Visual Arts Society, giving everyone a smile when they walked past or contributed to the mural.
Thank you to everyone involved in Live Art Week 2021 and for stopping to have a look and got involved.